TRA needs clear positioning before reforms can start: group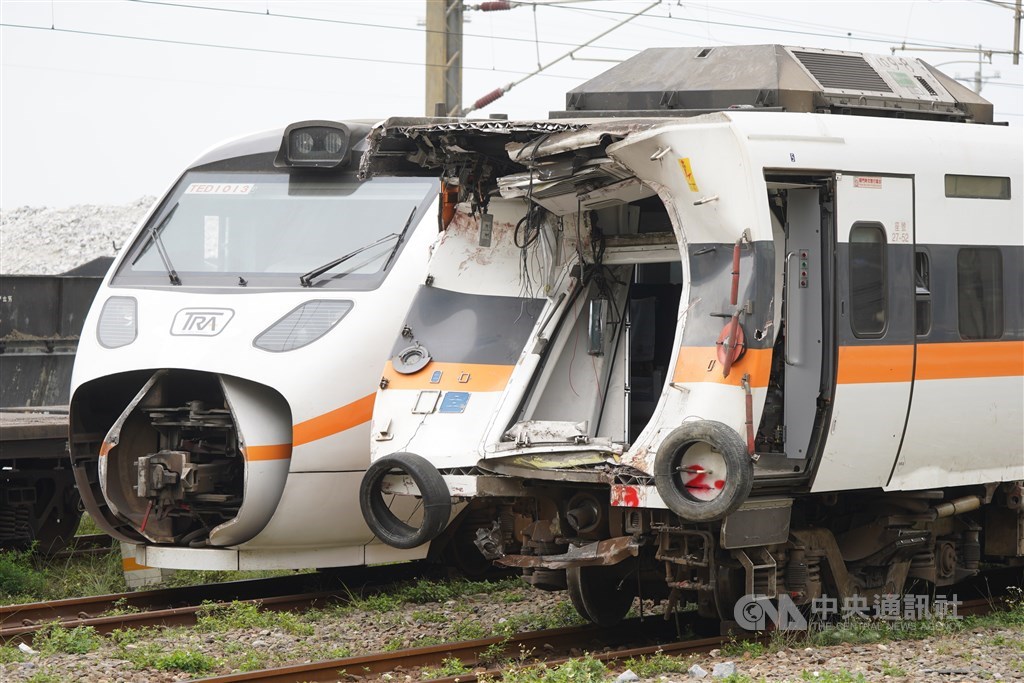 Taipei, April 10 (CNA) A nonprofit organization dedicated to railway development in Taiwan on Saturday urged the government to establish clear functions for the Taiwan Railways Administration (TRA) before related reforms can be carried out.
The Cabinet has made clear its intention to reform the 73-year-old TRA following a major train crash in eastern Taiwan on April 2 that left 50 people dead, but its vision has been rather vague, the Society of Railway and National Planning said in a statement.
"The TRA has constantly boasted about different '-izations' over the past 20 years, but unfortunately, the use of '-ization' has only meant that the TRA is essentially different from the entity it intends to be," the organization said.
A good example is an ongoing project aimed at transforming a part of the TRA's services into an urban subway by building more stations and introducing more frequent rides in metropolitan areas, the organization said.
The program has received mostly negative feedback due to the lack of capacity offered by existing TRA infrastructure, including the lack of trains needed for intensive subway-like operations.
Concerns also exist over the difficulty of simultaneously scheduling both fast, long-haul trains and slower, frequently stopping trains on limited track space, which could result in even more delays.
At the same time, the government must make sure which acts and regulations can be applied to a "transformed TRA," the group said.
It must first decide whether the new TRA should be covered by the Company Act or the Administrative Law of State-Owned Enterprise, or continue operating under the existing Statutory of Organization for Taiwan Railroad Administration Bureau, the organization said.
Only when the rules are identified can there be a sustainable structure, under which employment, salaries and other administrative issues can be finalized, it said.
A successful transformation of the TRA will also depend on a consensus between labor and the management, the organization said.
The group released the statement after Cabinet spokesman Lo Ping-cheng (羅秉成) responded Friday to media speculation about future TRA business models, saying the government favors "enterprization" for the TRA instead of corporatization or privatization.
"What we would like to emphasize on TRA reforms is its 'enterprization' and sustainable operations. Use of the more conventional 'corporatization' could lead to people misunderstanding it as 'privatization,'" Lo said.
Lo did not elaborate the differences among those terms, but stressed that the key is to first adjust TRA's internal structure to improve safety management and fix its financial problems before "more business model options can be put on the table."
The TRA currently has an aggregate deficit of NT$400 billion (US$14 billion) built up over its many years of operation.
Transportation Minister Lin Chia-lung (林佳龍) has said, however, that the solution to the TRA's problems lies in corporatization, and various plans have been made to meet that goal.