Donations open for injured passengers, families of train crash victims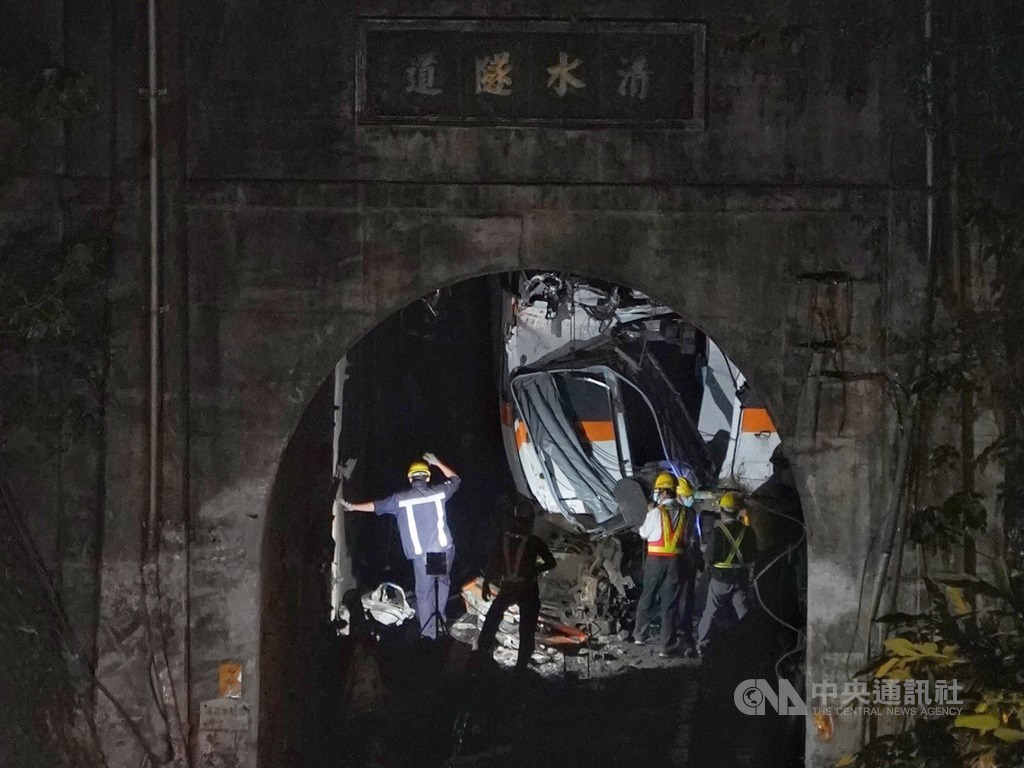 Taipei, April 4 (CNA) The Ministry of Health and Welfare said Sunday it has set up a system to start accepting donations for the people who were injured in last Friday's train crash and for the families of those who died.
In response to an outpouring of public sentiment, accounts have been opened at Bank of Taiwan, Chunghwa Post Co. and the Department of the Treasury under the central bank, where donations can be made until April 30, the ministry said.
The donations can already be made through banks and post offices, and at convenience store kiosks starting Monday, the ministry said in a statement.
For overseas donors, transfers can be made to an account at Mega International Commercial Bank, the ministry said. (Click here for the ministry's statement regarding the account information)
The money will be used to help the 202 injured people pay their medical bills and rebuild their lives and to provide economic support to the families of the 50 people who died in the express train crash in Hualien County last Friday, the ministry said.
Workers continue efforts to move carriages out of the Qingshui Tunnel on Sunday.
The Financial Supervisory Commission has waived the transfer fee for donations sent to the various accounts, while transfers of NT$100 (US$3.50) to NT$20,000 will be free of charge at 7-Eleven, FamilyMart, Hi-Life and OK Mart convenience store kiosks, the ministry said.
Following the ministry's announcement, the Taiwan Stock Exchange, Taiwan Futures Exchange, Taipei Exchange, and Taiwan Depository & Clearing Corp. said they will donate a total amount of NT$20 million.
In the political arena, the legislative caucus of the ruling Democratic Progressive Party has pledged NT$1 million, while Johnny Chiang (江啟臣), chairman of the opposition Kuomintang, said he will donate one month's salary of NT$190,500.
New Power Party (NPP) Chairwoman and Legislator Chen Jiau-hua (陳椒華) will donate NT$100,000 and will urge other party members to assist the injured people and those who lost their loved ones in the crash, the NPP said.
The accident occurred at 9:28 a.m. Friday, when a Taiwan Railways Administration Taroko Express train hit a crane truck on the track near the entrance to the Qingshui Tunnel in Hualien County.
The first five carriages of the train derailed and piled up inside the narrow, single-track tunnel, killing 50 people and injuring 202.