Woman killed, 2 injured after loose wheel slams into windshield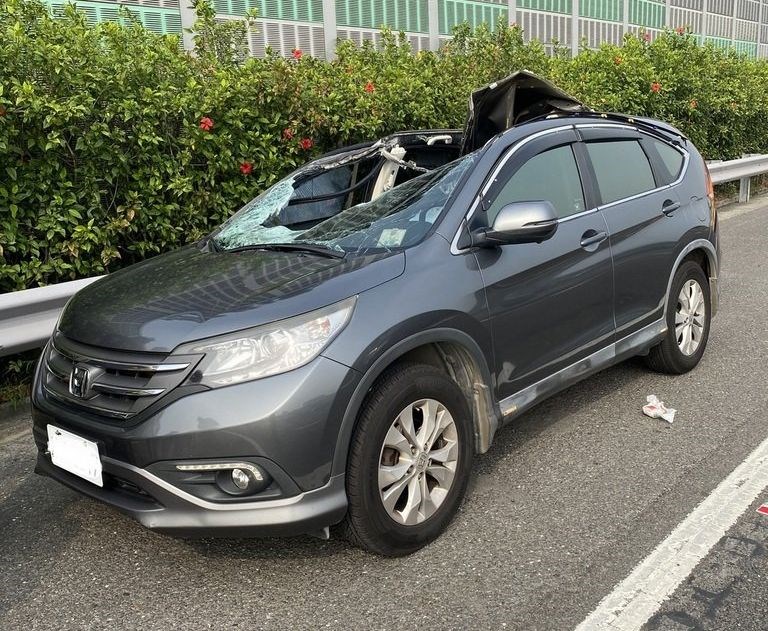 Kaohsiung, Feb. 27 (CNA) A woman was killed and her two daughters injured after a wheel from a container truck traveling in the opposite direction came loose and bounced across the freeway before striking the windshield of their SUV Saturday morning in Kaohsiung.
According to the National Highway Police Bureau, the accident occurred on the 364.4-kilometer southbound section of National Freeway No. 1, and involved a man surnamed Kuo (郭), 50, who was driving his SUV with his wife and two daughters as passengers heading toward Taitung on holiday.
The 47-year-old wife, who was in the front passenger seat, was killed instantly, the bureau said, indicating that the older daughter, 17, sustained a skull fracture while her younger sister received only minor bruising.
Kuo was not injured in the accident, police said, noting that his daughters are now being treated at Kaohsiung Armed Forces General Hospital.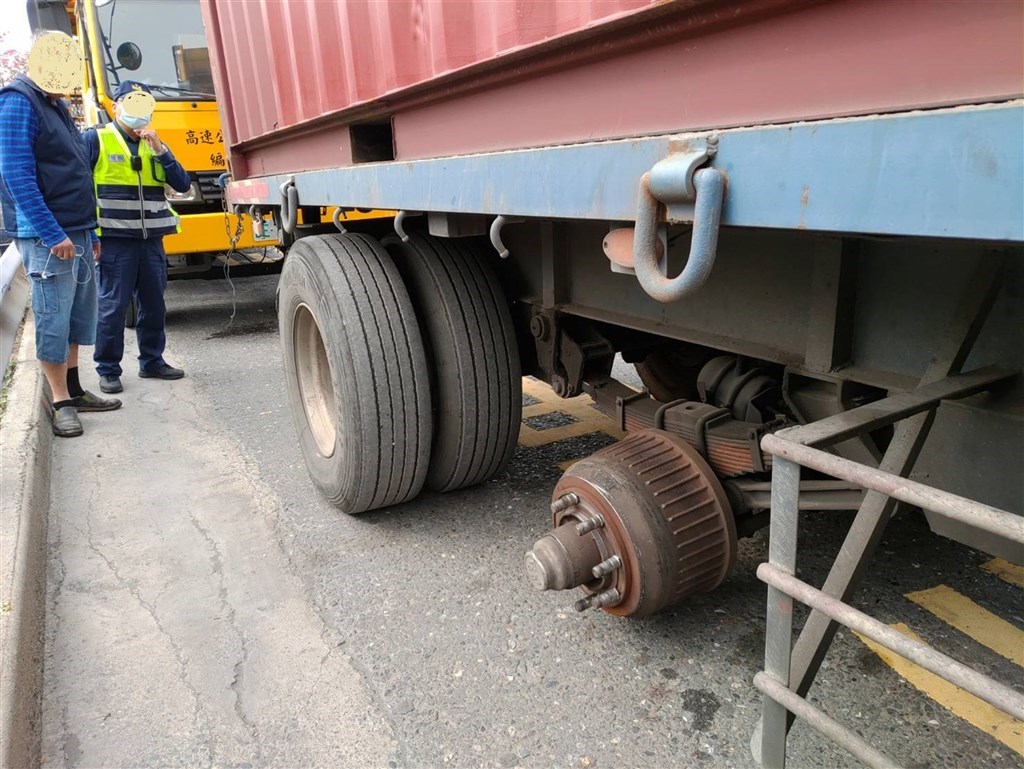 The container truck was being driven by a 54-year-old man, surnamed Huang (黃), who was heading northbound when one of his rear wheels came loose and bounced into the opposite lane, police said.
The wheel hit another truck after the SUV but did not cause any further injuries.
Based on the results of a breathalyzer test, police said Huang was found to be sober at the time of the accident, and indicated that the investigation is ongoing.