Cold wave to send mercury down to 9 degrees Celsius Thursday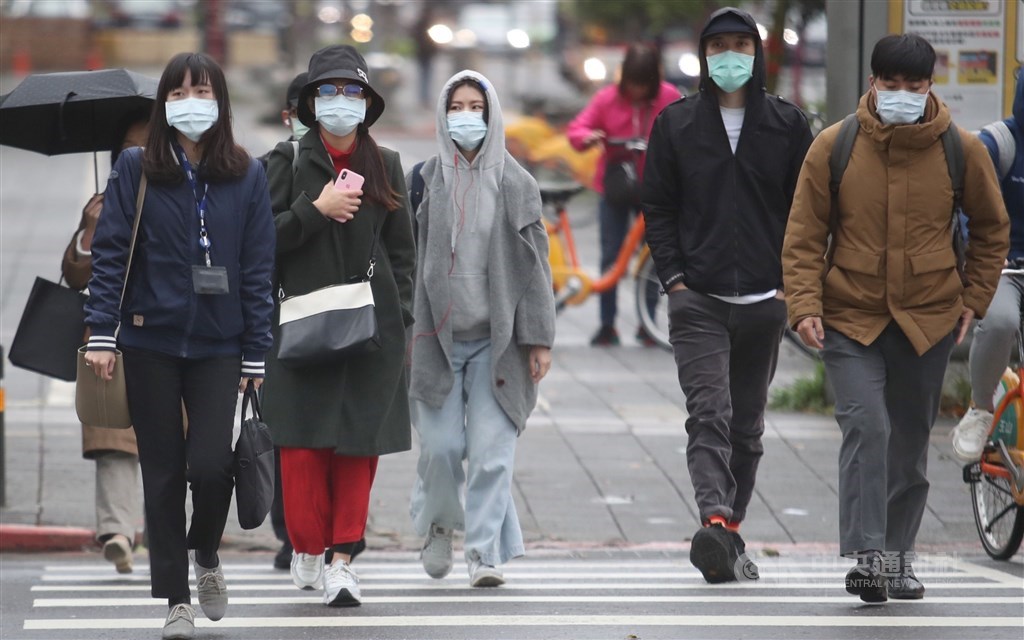 Taipei, Feb. 7 (CNA) An ongoing cold wave is expected to result in temperatures as low as 9 degrees Celsius in northern Taiwan from Thursday night to Friday morning, the Central Weather Bureau (CWB) said Wednesday.
A strong cold air mass that arrived in the country early Wednesday is forecast to push temperatures below 10 degrees in northeastern Yilan County and areas north of Miaoli County from late night Wednesday to Thursday, CWB forecaster Lin Ting-yi (林定宜) told CNA.
Earlier Wednesday, the bureau issued a "yellow" cold weather advisory for Keelung City, Taipei City, New Taipei City, Taoyuan City, Hsinchu City and County, Miaoli County, and Yilan County, indicating the minimum temperature is forecast to drop into single digits Wednesday and Thursday morning.
The weather is forecast to be coldest, with lows of 9-11 degrees in northern Taiwan, from late Thursday to early Friday morning.
Meanwhile, lows in the rest of the country will hover around 12-13 degrees during the same period, Lin added.
The cold surge is expected to ease on Friday morning, and temperatures are expected to rise for the next few days, he said.
However, evenings will remain cold, resulting in a major day-night temperature differential, according to Lin.
Sunny skies are expected across Taiwan starting Thursday morning with occasional showers in northeastern and eastern parts of the country, Lin added.