CORONAVIRUS
/
Taiwan records another new imported COVID-19 case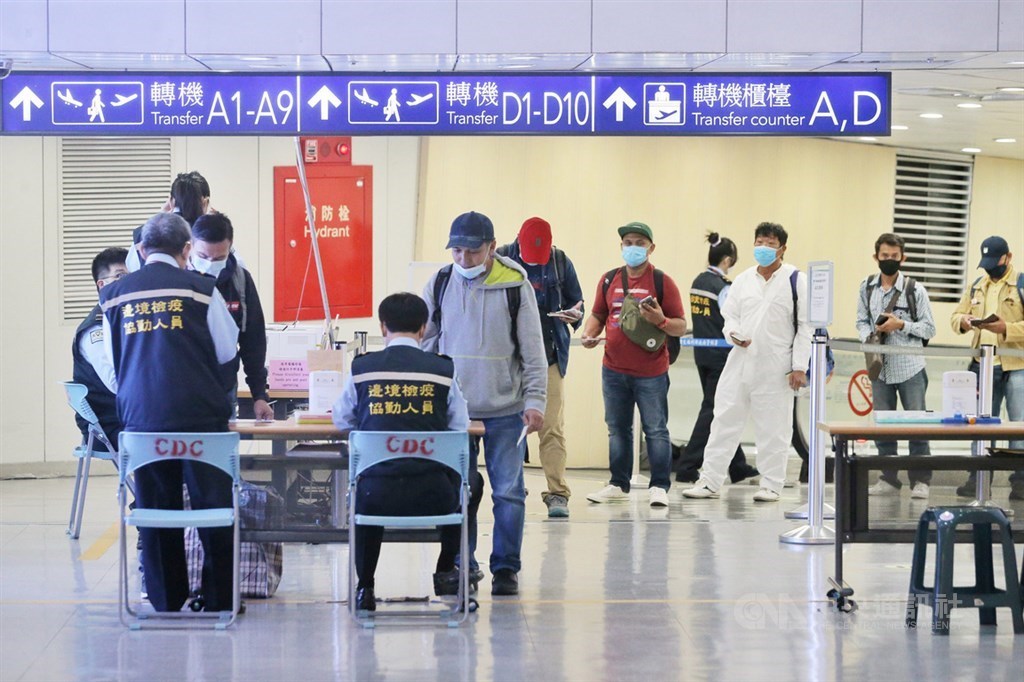 Taipei, Jan. 21 (CNA) Taiwan on Thursday reported another imported case of COVID-19, involving a Danish national who arrived in the country for business purposes on Dec. 30, 2020, bringing the total number of confirmed cases to three that day.
The man flew from Sweden, transferring in Finland and South Korea en route to Taiwan and presented a negative coronavirus test issued three days before boarding his flight, according to the Central Epidemic Command Center (CECC), which is in charge of the nation's COVID-19 response.
As required, the Danish man, who is in his 30s, was in mandatory quarantine after arriving and visited an undisclosed office on completing the 14-day period on Jan. 14, the CECC said in a statement released Thursday afternoon.
The individual, who is now quarantined in hospital, underwent a self-paid test on Wednesday as he planned to leave the country in the coming days, and the result came back positive a day later, despite the fact he has shown no symptoms so far, the center said.
Due to the high CT value of the test, which indicates the presence of only a small amount of viral genetic material and suggested the infection may have run its course, the man was most likely infected quite a while before arriving in Taiwan, CECC spokesperson Chuang Jen-hsiang (莊人祥) said.
The locations the man visited over the past week are mainly the office and areas adjacent to his accommodation, Chuang said, citing preliminary case tracking data.
The Danish national wore a surgical mask at all times when visiting these locations, he noted.
The new case was originally scheduled to be made public on Friday as related investigation work is ongoing, but was instead announced a day earlier in response to a news report claiming the Danish man was confirmed as having contracted coronavirus shortly after leaving Taiwan.
Earlier Thursday, Taiwan reported two new imported cases of COVID-19, both from the Philippines.
Currently, Taiwan has recorded 873 cases of COVID-19 since the beginning of the global health crisis, with most cases classified as imported, CECC data shows.
View All