CORONAVIRUS
/
Several large events in Tainan to be canceled due to COVID-19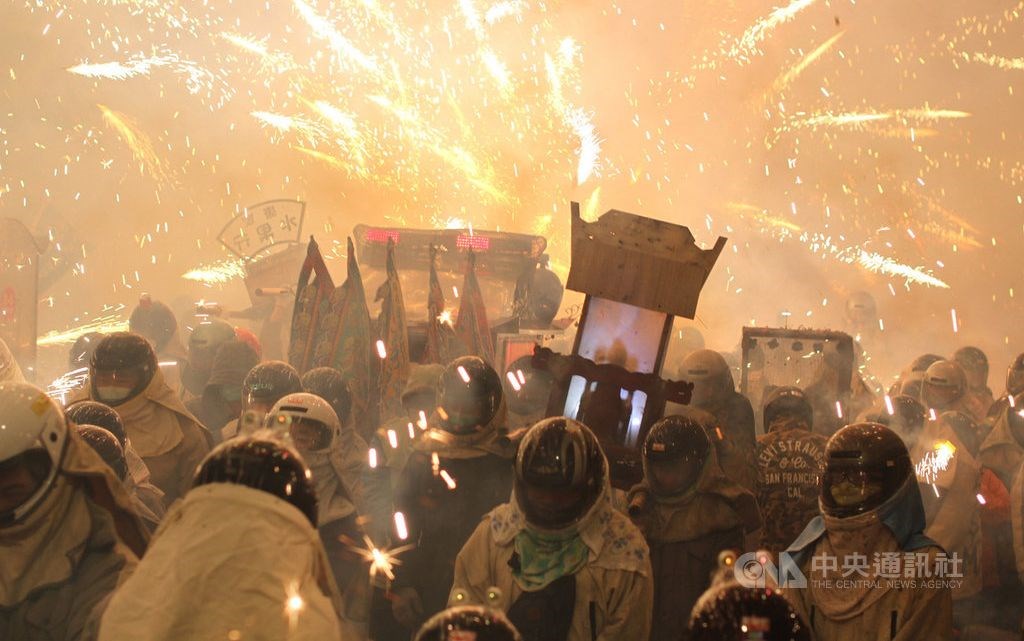 Tainan, Jan. 20 (CNA) Several large-scale public events in Tainan that are scheduled to be held around the Lunar New Year holiday will be suspended due to a surge in domestic cases of COVID-19, according to Mayor Huang Wei-che (黃偉哲).
The events to be canceled include the Yanshui Beehive Fireworks Festival slated for Feb. 25-26 and the Yuejin Lantern Festival at Yanshui's Yuejin Port scheduled for Feb.6 -March 1.
A spring greeting ceremony featuring a carnival-style street parade will also be canceled in response to the recent uptick in domestic COVID-19 cases, said Yeh Tse-shan (葉澤山), director-general of the Tainan Cultural Affairs Bureau, on Wednesday.
The traditional event was first held during the Qing dynasty (1636-1912) and resumed in 2017 at the city's Great East Gate, at the intersection of Dongmen Road and Shengli Road, an important thoroughfare in Tainan, after a hiatus of more than 100 years, according to the city government.
In addition, Kaiji Yu-Huang Temple in northern Tainan has decided to cancel its deity inspection tour of the city scheduled for Jan. 23-24, the temple management announced Wednesday.
The event took two years to arrange and was expected to have more than 10,000 people join as workers for the grand inspection procession, according to the temple.
Meanwhile, Luermenma Temple in Annan District announced it will suspend a fireworks show slated for Feb. 26 during the Lantern Festival.
Tainan, the ancient capital of Taiwan, is home to more than 200 temples and whether the rest of them will cancel events during the Chinese New Year holiday will be discussed over the coming days and weeks.
View All