CORONAVIRUS
/
Four more COVID-19 cases linked to Taoyuan hospital confirmed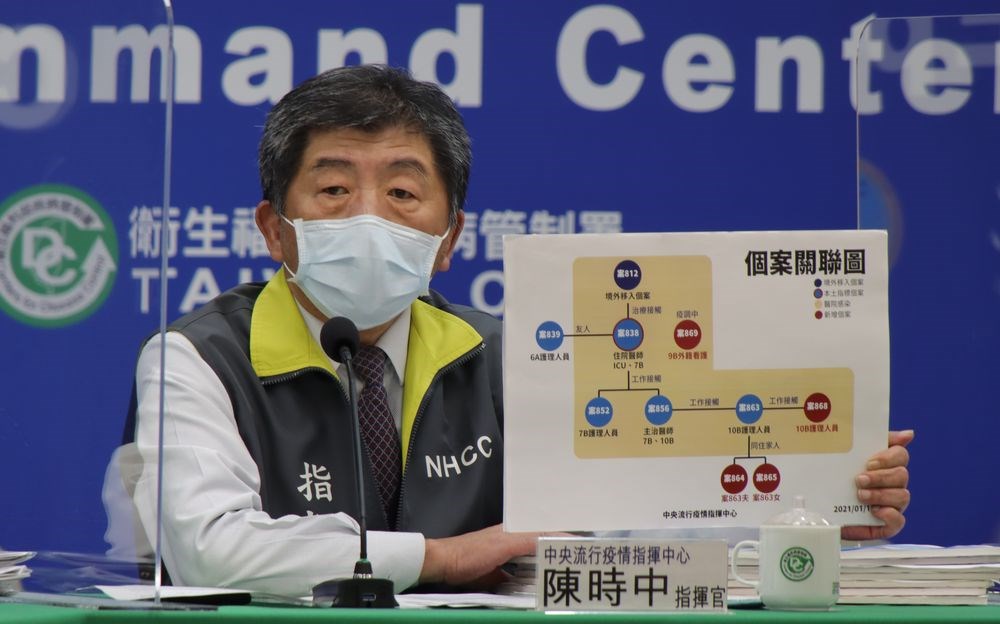 Taipei, Jan. 19 (CNA) Four more domestically transmitted COVID-19 cases linked to Taoyuan General Hospital under the Ministry of Health and Welfare were confirmed on Tuesday, including a migrant worker with an unclear source of infection.
That brought the number of cases linked to the hospital to nine, according to the Central Epidemic Command Center (CECC).
Three of the new cases Tuesday were contacts of a nurse in her 50s who tested positive for COVID-19 a day earlier, consisting of her husband, her daughter and a nurse she worked with in the same ward.
The other case is a Vietnamese migrant worker in her 40s who works as a caregiver at the hospital.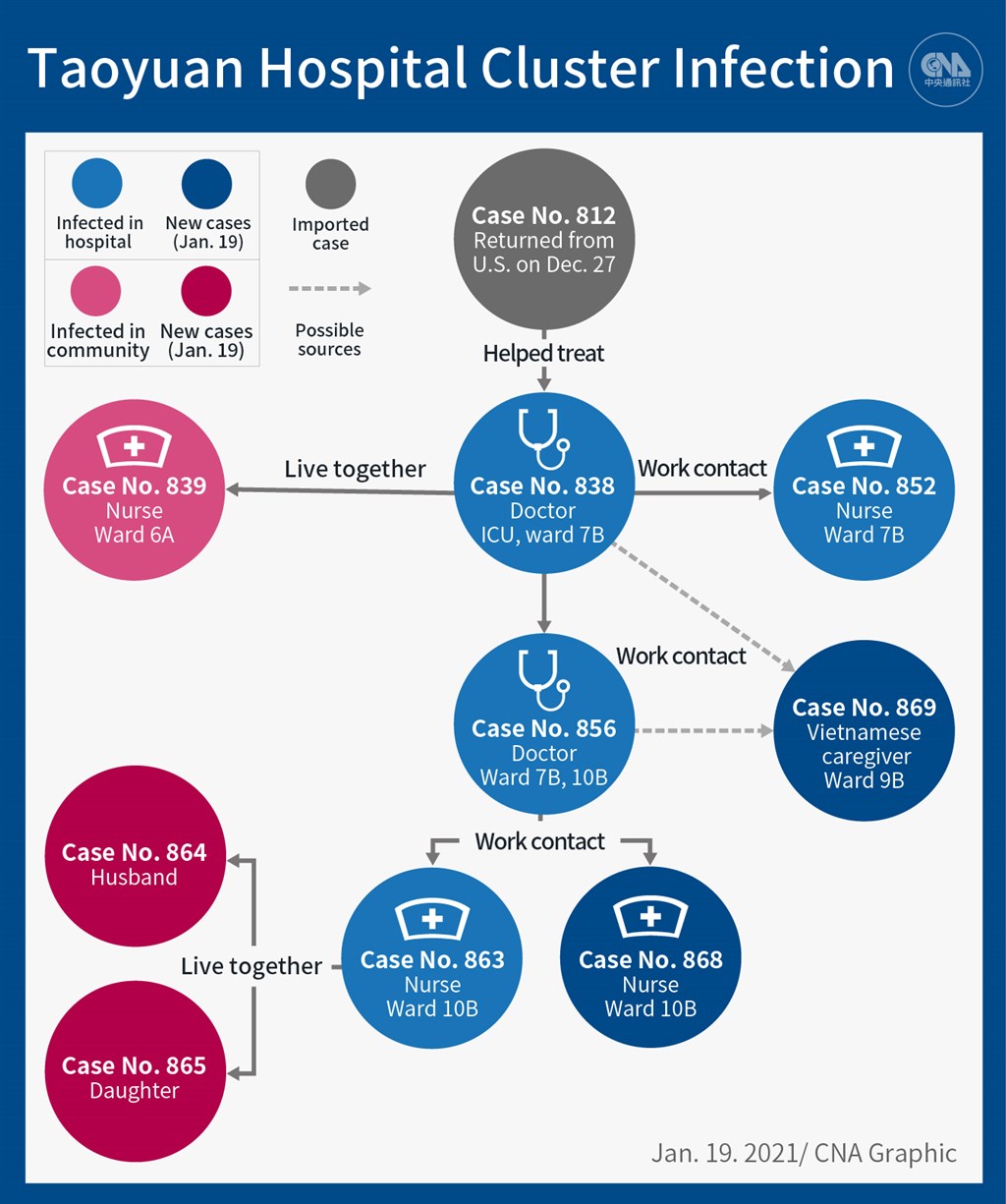 Though she did not work on the same floor as the medical workers who have tested positive to date, the CECC suggested but could not yet confirm that she may have been infected by one of the two infected doctors because she had contact with both of them.
Update:
■Lantern festival canceled due to COVID-19; Taipei book fair still on
■Hospitals in northern Taiwan tighten visit controls amid COVID-19
■COVID-19 cases went to traditional market, burger shop: CECC
Besides the four domestic cases, Taiwan also recorded two new imported cases of COVID-19, one each from the United States and Indonesia.
To date, Taiwan has recorded 868 cases of COVID-19, with 764 classified as imported. Of the total, 766 patients have recovered, seven have died and 95 are in the hospital, CECC data shows.
View All