CORONAVIRUS
/
7 fined for attending Mayday concert in breach of COVID-19 rules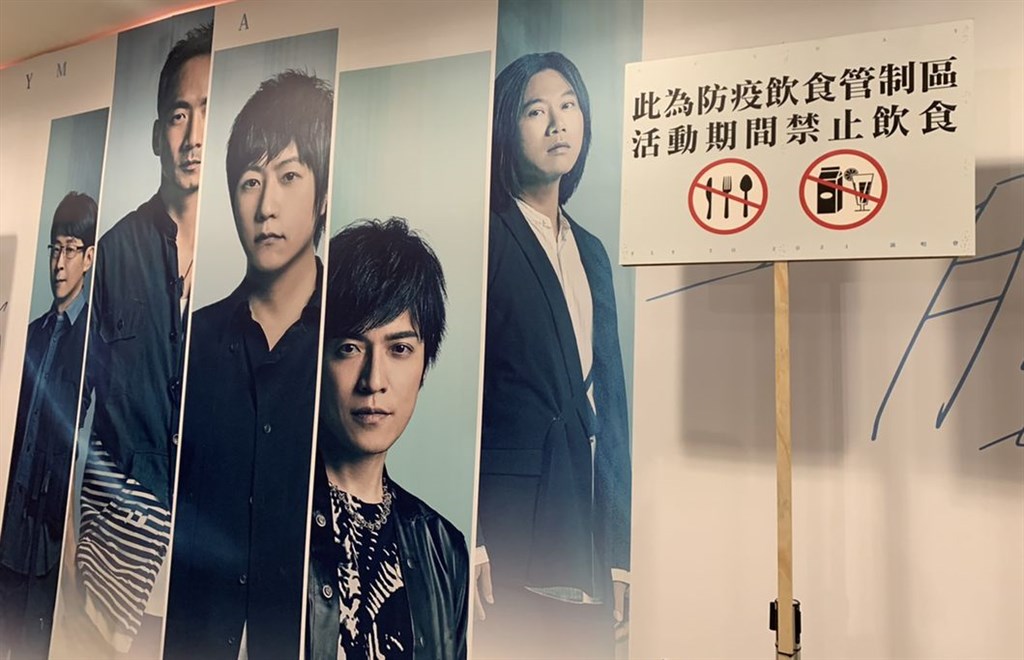 Taoyuan, Jan. 6 (CNA) Seven people in Taoyuan, who breached COVID-19 protocols by attending a concert by the pop band Mayday on New Year's Eve, have been fined NT$30,000 (US$1,070) to NT$70,000 each, local health authorities said Wednesday.
In a news release, the Taoyuan Department of Public Health said the fines were imposed because the seven people were supposed to observing self-health management, which meant they were not allowed to visit crowded places, but instead they attended a large concert.
By mingling with the large crowds at the concert venue, the delinquents increased the risk of COVID-19 spread or community infection, the department said.
Three of them, who were supposed to be observing self-health management for another three days, were each fined NT$70,000, according to the department.
The other four, who had only one more day to go, were fined NT$30,000 each, the department said, citing the Communicable Disease Control Act.
Under Taiwan's COVID-19 prevention and control protocols, people under self-health management are required to wear a mask at all times in public, check their temperatures twice a day, and avoid crowded places.
After Taiwan on Dec. 22 last year recorded its first domestic case of COVID-19 in 253 days, the Central Epidemic Command Center (CECC) tightened its prevention measures and issued a notice that specifically prohibited people under self-health management from attending public New Year's Eve celebrations.
The seven people who were fined for violation of the CECC's protocols were located by a recently implemented mobile phone-based system, called an "electronic fence," 30 minutes after they ventured out to attend a concert in Taoyuan by Taiwanese pop band Mayday.
The fence, previously known as "Skynet," is a system that detects a mobile phone's location through information collected from cell towers, according to Health Minister Chen Shih-chung (陳時中), who heads the CECC.
The implementation of the system is in accordance with the relevant regulations and does not harm the public, Chen said at a press conference Wednesday, addressing public concerns about infringement of the right to privacy.
Chen said the data collected via the system will be kept no more than 28 days for the purposes of contact tracing and investigating COVID-19 cases, after which it will be deleted.
View All