New Kaohsiung circular light rail section to go into service Jan. 12
Taipei, Jan. 6 (CNA) The second section of Kaohsiung's circular light rail transit system, serving the southern part of the city, is scheduled to go into service Jan. 12, the city's Mass Rapid Transit Bureau (MRTB) said Wednesday.
A launch ceremony is set to be held that day for the 12.8-kilometer section from stations C32 to C17 via C1 after the circular light rail line of the Kaohsiung Mass Rapid Transit (KMRT) received an operating permit from the Ministry of Transportation and Communications (MOTC) in December, according to the bureau.
The first section of the light rail line with 14 stations from C1 (Lizihnei Station) to C14 (Hamasen Station), spanning 8.7 km, is currently in service. The opening of the second section will increase the number of stations in service from 14 to 23, the bureau added.
The second section runs from C32-C1 and C14-C17, serving mainly passengers in the southern part of Kaohsiung.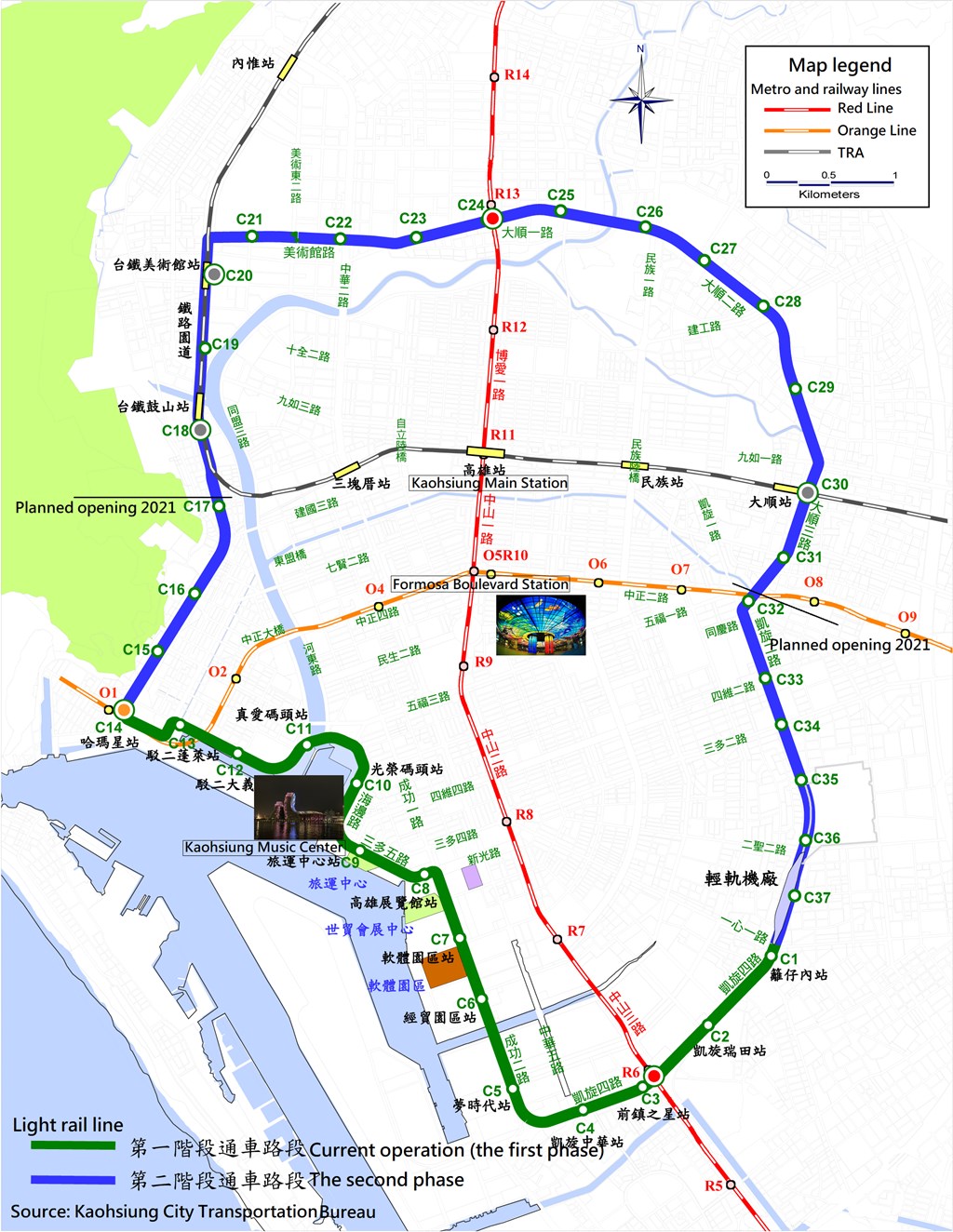 Meanwhile, construction on another section of the system, which will serve northern areas of the city, is ongoing after it was suspended in 2018 when local residents protested, and later resumed in November last year.
After Mayor Chen Chi-mai (陳其邁) took office in August last year, he directed the resumption of construction on the section with the aim of putting the line into full operation in 2023.
When completed, the line will form a 22.1-km loop around the city.