11-year jail term sought for abduction suspect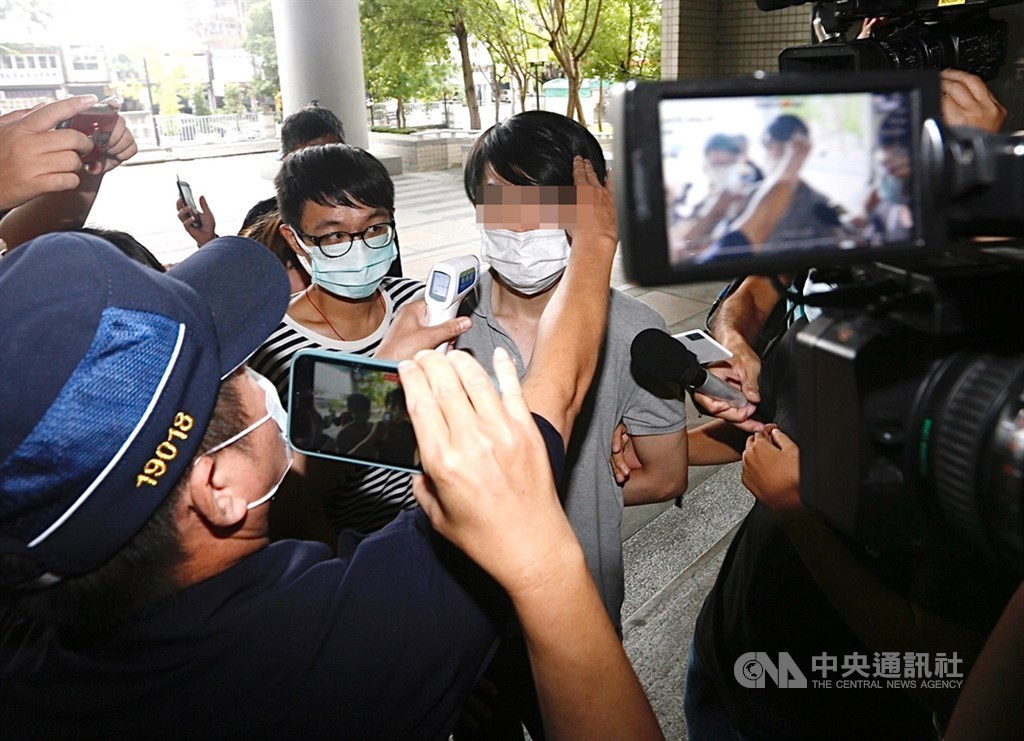 Kaohsiung, Dec. 29 (CNA) Kaohsiung prosecutors are seeking an 11-year jail term, based on the Child and Youth Sexual Exploitation Prevention Act, for a man charged with abducting a 14-year-old girl from Kaohsiung earlier this year.
Prosecutors asked the Kaohsiung District Court to hand down the sentence on the grounds that the 31-year-old suspect, identified as Lo (羅), showed no remorse for his severe offenses and that he posed a risk of recidivism.
The prosecutors also recommended heavy punishments for Lo's wife and two of his male friends surnamed Lu (盧) and Wang (王), all three of whom were charged with forgery, tampering with evidence and helping cover up Lo's crimes. They were also accused of trying to mislead police investigating the case.
Before Lo allegedly abducted the girl, he was found guilty in July of two sexual offenses by the Taipei District Court in separate cases dating back to 2018, for which he was sentenced to 10 years in jail.
According to the prosecutors, Lo's wife allegedly helped Lo escape the previous 10-year sentence by reporting to Yunlin police in July that he had gone missing, allowing Lo to go into hiding in a residence owned by his mother in Hsinchu County.
While he remained at large, Lo, who confessed that he could not stop having indecent thoughts about underaged girls, made contact in May with the girl on social media, offering her a part-time job, the police investigation found.
The girl went missing on Aug. 29 after being picked up at the Hsinchu high-speed rail station by Lu, who drove her to the home of Lo's mother in Zhudong.
When they arrived, Lo took away her cellphone and kept her in a secret room on the fourth floor of the residence for 66 hours.
Lo was arrested in September by a task force consisting of Kaohsiung, Hsinchu, Taipei and New Taipei police after a third search of his mother's home, where the girl was found.
During the raid, more than 10 grams of the anti-anxiety drug Alprazolam was found, leading prosecutors to suspect him of violating drug laws because it is illegal in Taiwan to be in possession of more than 5 grams of the grade-four drug.
Lo was charged with dosing the girl with unknown drugs and taking obscene photos of her when she fell into a stupor. He was also found to have paid Lu NT$3,000 (US$107) to throw the girl's cellphone into the Xindian River.