CORONAVIRUS
/
Man in Taiwan tests positive for COVID-19 for second time: CECC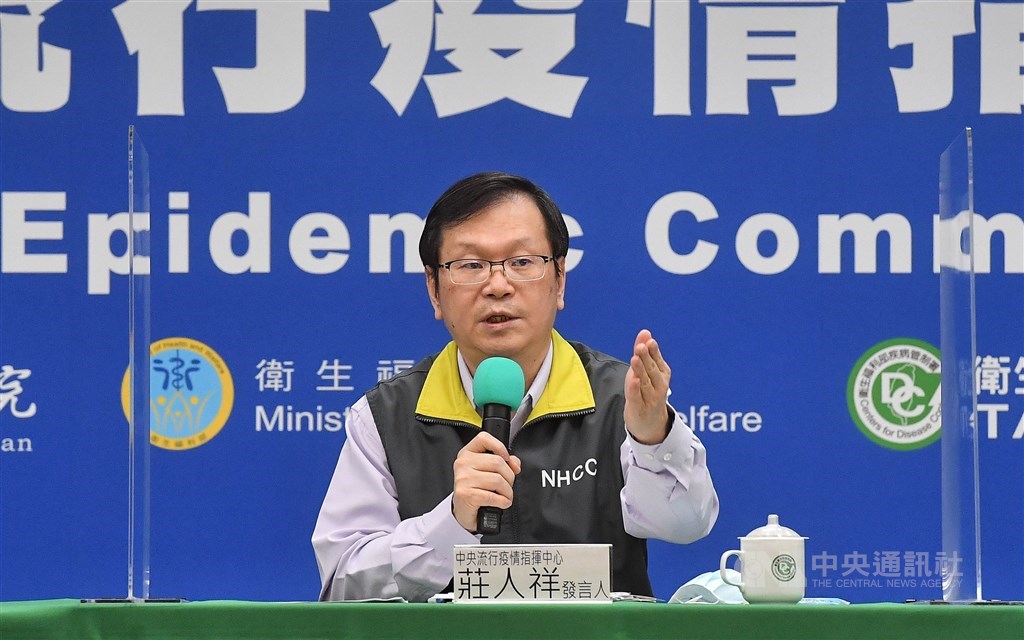 Taipei, Nov. 17 (CNA) Two Taiwanese men who recently returned from Southeast Asia have tested positive for COVID-19, with one of them testing positive for a second time in three months, the Central Epidemic Command Center (CECC) said Tuesday.
A man in his 30s who returned from Myanmar after working there since March first developed a fever and an abnormal sense of smell on Sept. 6 while still in Myanmar, CECC spokesman Chuang Jen-hsiang (莊人 祥) said at a press briefing.
He was diagnosed with COVID-19 soon after and was put in isolation. He was eventually released in late September as his symptoms improved but was not tested again, Chuang said.
Upon his arrival in Taiwan on Nov. 8, he told health authorities he had contracted the virus in Myanmar and had contact there with two people who later tested positive for COVID-19 in Taiwan.
The man was tested for COVID-19 at the airport and the results came back negative, and he was allowed to check into a hotel for Taiwan's mandatory 14-day quarantine, according to Chuang.
But on Nov. 13, as a cough he developed after arriving in Taiwan got worse, he reported his condition to health authorities and was tested again for COVID-19, with the results coming back positive Tuesday, Chuang said.
The CECC official said it was likely that the man was still carrying some of his original virus given that the positive result was considered a weak positive, and that he did not contract the virus a second time.
The other case involved a Taiwanese man in his 50s who went to Indonesia in September and developed a cough, abnormal sense of smell, a fever, shortness of breath, and muscle aches on Nov. 9 but did not seek medical attention, according to Chuang.
When he arrived in Taiwan on Nov. 15, he presented a report showing a negative test for antibodies issued within three days before boarding and informed health authorities of his symptoms and his close contacts before being tested for COVID-19.
The results came back positive Tuesday.
To date, Taiwan has recorded 605 cases of COVID-19, with 513 classified as imported. Of the total, 539 patients have recovered, seven have died, and 59 are hospitalized, according to CECC data.
Taiwan has not had a confirmed domestic infection since April 12, according to the CECC.
View All