CORONAVIRUS
/
South Korea re-designated 'low-to-moderate' COVID-19 risk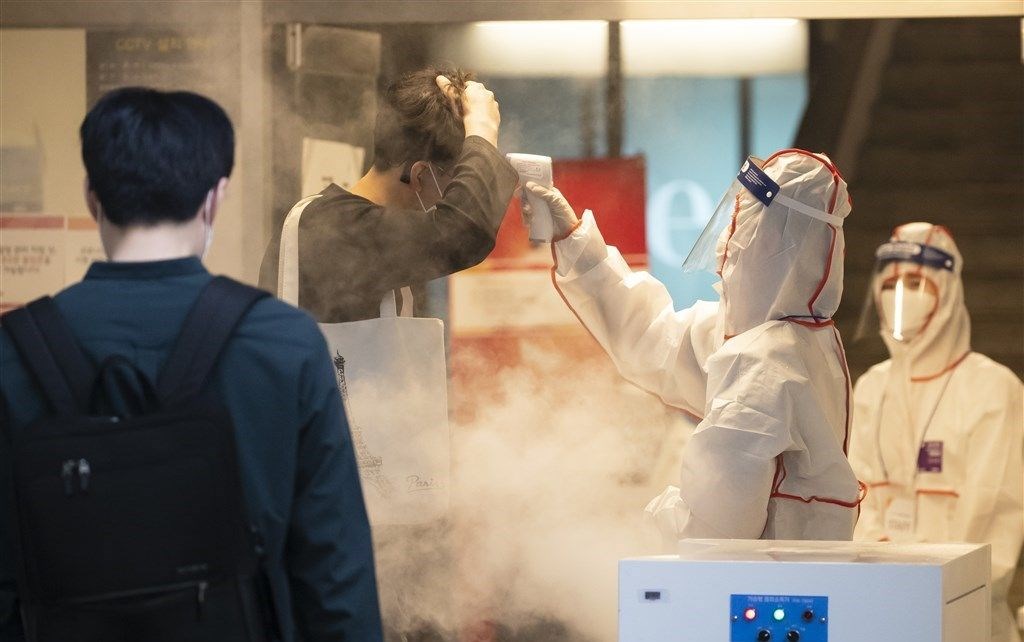 Taipei, Oct. 21 (CNA) Business travelers from South Korea will once again be able to enjoy shortened quarantine periods after arriving in Taiwan, as the country has been returned to Taiwan's "low-to-moderate" risk list for COVID-19.
The Central Epidemic Command Center (CECC) announced the change at a press conference Wednesday, citing the slowing number of cases in South Korea over the past four weeks.
South Korea was originally included in the list when it was first published in June, but was removed in August due to a surge in cases in the country.
In Taiwan, business travelers from countries deemed to be low-to-moderate or low risk for COVID-19 can apply to have their quarantine shortened from the normal 14 days, as long as they take a self-paid COVID-19 test at the end of the quarantine period and it comes back negative.
Those from low-risk countries can apply to have their quarantine lifted on the fifth day after their arrival, while those from low-to-moderate risk countries can do so after seven days.
The updated list published by the CECC on Wednesday classified 14 countries and regions as low risk -- New Zealand, Macau, Palau, Fiji, Brunei, Thailand, Mongolia, Bhutan, Laos, Nauru, East Timor, Mauritius, Vietnam and the Marshall Islands.
It listed Singapore, Hong Kong, Australia, Cambodia and South Korea as being of low-to-moderate risk.
View All