CORONAVIRUS
/
Three Taiwanese test positive for COVID-19 in Japan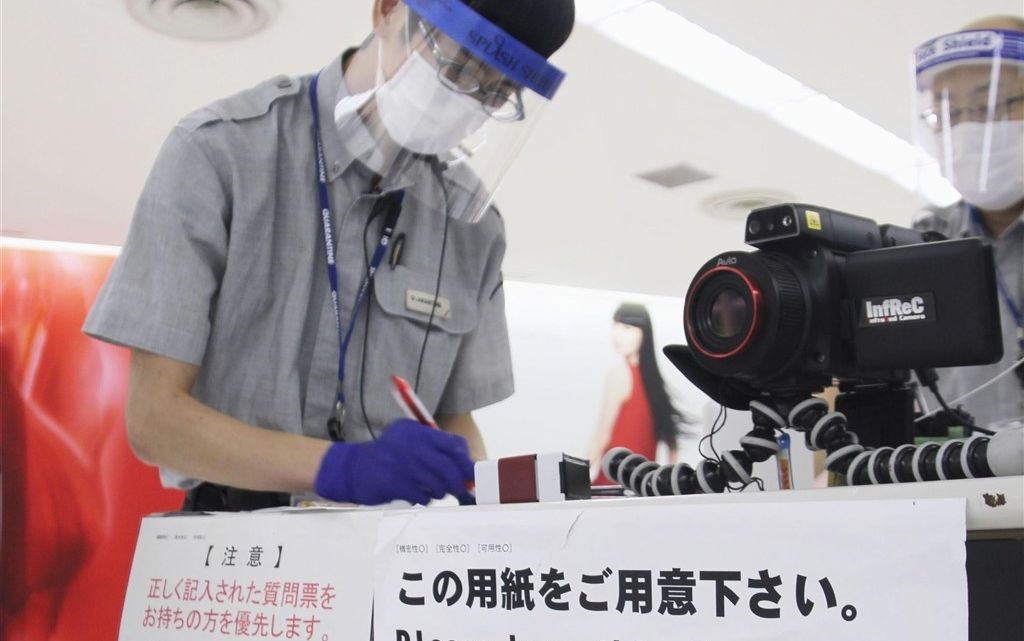 Taipei, Oct. 21 (CNA) Three Taiwanese nationals, including two infants, have tested positive for COVID-19 upon arrival in Japan, the Central Epidemic Command Center (CECC) announced Wednesday.
The parents of both the infants live and work in Japan, and the two families returned to Taiwan in January, Minister of Health and Welfare and CECC head Chen Shih-chung (陳時中) said at a press briefing.
One of the infants, who is only a few months old, traveled to Japan again with his family on Oct. 12. As is required for all foreign arrivals to Japan, he was given a COVID-19 test prior to his departure, which came back negative, Chen said.
However, the child tested positive for COVID-19 upon arrival in Japan and is currently receiving hospital treatment, Chen said.
He has so far been asymptomatic, while neither of his parents have tested positive or have shown symptoms of the virus, Chen said.
The other infant, who is 1 year old, had a fever and respiratory symptoms while he was in Taiwan on Sept. 28, which subsided within a week. He traveled to Japan with his family on Oct. 14, where he tested positive at the airport, Chen said.
His parents have shown no symptoms so far and have both tested negative for COVID-19, Chen said.
CECC officials told CNA they did not know why the infant was not required to present proof of a negative COVID-19 test before traveling to Japan.
The third case is a Taiwanese woman in her 30s, who headed to Japan for work on Oct. 14, according to Chen.
Two days before her departure, she tested negative for COVID-19 at a hospital in Taiwan, but the result of the test she took upon arrival in Japan came back positive, Chen said.
The woman is currently in quarantine at a hotel. She has been asymptomatic so far and tested negative for COVID-19 on Tuesday, Chen said.
The CECC has so far identified 155 people who were in contact with the patients while they were in Taiwan, 147 of whom have been tested for COVID-19.
Of the 147, 33 have tested negative for both COVID-19 polymerase chain reaction (PCR) tests and antibody tests, while the other 114 people only took PCR tests, which have all come back negative, according to the CECC.
Also on Wednesday, Taiwan reported another case of COVID-19, bringing the total number of cases in the country to 544.
View All