CORONAVIRUS
/
Taiwan reports one new imported case of COVID-19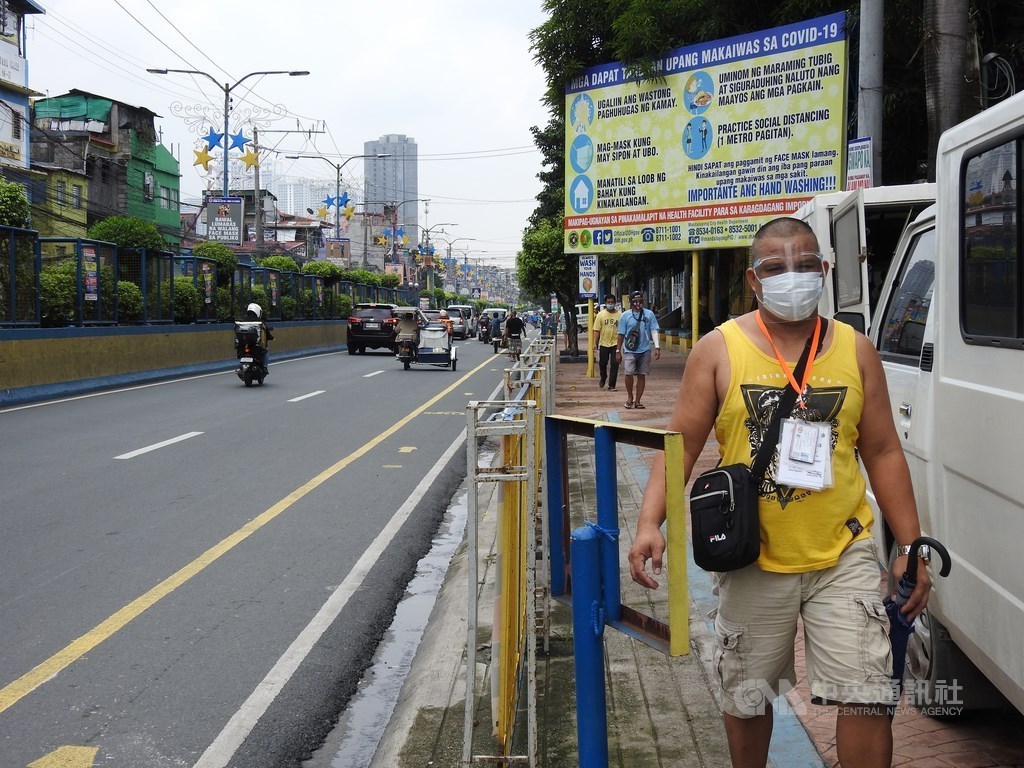 Taipei, Oct. 15 (CNA) A migrant worker from the Philippines has been confirmed as Taiwan's latest case of COVID-19, bringing the total number of cases in the country to 531 since the pandemic began late last year, according to the Central Epidemic Command Center (CECC).
The man, who is in his 30s, tested negative for COVID-19 within three days before arriving in Taiwan on Sept. 17 and during required testing at the airport, CECC spokesman Chuang Jen-hsiang (莊人祥) said at a press briefing.
After completing the mandatory two weeks in quarantine, he again tested negative on Oct. 1 and was taken by charter bus to a hotel the following day, Chuang said.
Because of work requirements, the man received an additional COVID-19 test on Monday and was placed in hospital quarantine after returning "weak positive" results, he went on.
On Tuesday, Chuang said, the man received a follow-up test, the results of which came back positive on Thursday.
The man's test had a CT value of 31 and was negative for IgM antibodies but positive for IgG antibodies, Chuang continued, referring to indicators that are sometimes used to distinguish between active and past infections.
IgM antibodies are known to appear early in the infection before they turn into IgG, which can be found starting two weeks after the infection occurs.
The CECC has recently reported a number of cases involving people who tested positive for COVID-19 several weeks after arriving in the country. It has classified all of them as imported, with the last domestic infection confirmed on April 12.
Chuang has previously said that the deep-throat saliva tests that Taiwan has been using in airport screening since Sept. 1 sometimes fails to detect older infections, which would likely still show up on a throat or nasal swab polymerase chain reaction (PCR) test.
However, positive PCR results in these cases do not necessarily mean that the patient is still contagious, according to Chuang.
According to the CECC, the new patient is asymptomatic and is currently in hospital quarantine.
The health authorities have instructed nine passengers who took the charter bus with the man to go into quarantine for 14 days, while the driver, who was deemed sufficiently protected, has been asked to closely monitor his health, the CECC said.
To date, Taiwan has reported 531 cases of COVID-19, with 439 classified as imported. Of the total, 491 have recovered, seven have died and 33 are in hospital, according to CECC statistics.
View All