CORONAVIRUS
/
Taiwan confirms first imported COVID-19 case from China in 8 months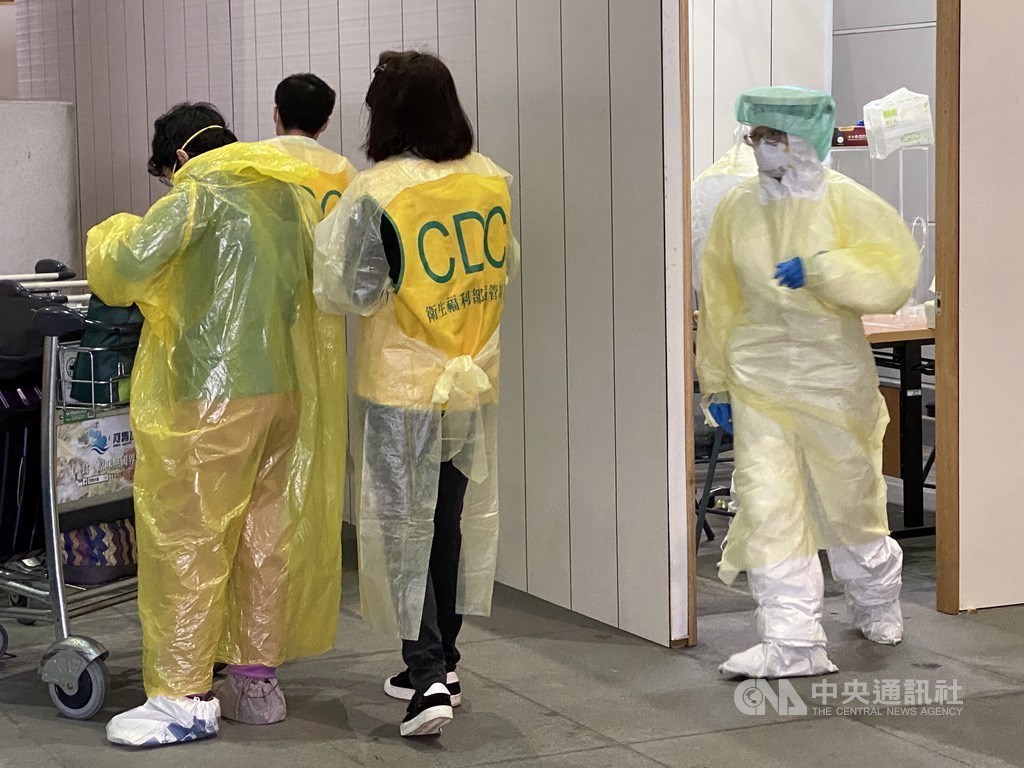 Taipei, Oct. 13 (CNA) A Taiwanese national returning from China was diagnosed with COVID-19 on Tuesday, becoming the first case recorded since February that the virus has been imported from that country, the Central Epidemic Command Center (CECC) said.
The man, in his 40s, went to Jiangsu Province in February for work and returned to Taiwan on Oct. 11, CECC spokesman Chuang Jen-hsiang (莊人祥) said at a press briefing in Taipei.
The man began developing a runny nose and cough on Oct. 1 but did not seek medical treatment in China, Chuang said, noting that the man was tested for COVID-19 upon arriving in Taiwan after he informed quarantine officials of his symptoms.
His result came back positive on Tuesday and he has now been hospitalized, Chuang said.
According to the CECC, the 10 passengers who sat closest to the patient on the flight have been instructed to carry out home isolation for 14 days.
Chuang said it has been a little more than eight months since Taiwan confirmed a COVID-19 case imported from China, with the most recent one being on Feb. 6.
Asked if the man had been tested for COVID-19 in China three days prior to boarding his flight to Taiwan, the health official said that based on CECC regulations, Taiwanese nationals are not required to provide such a declaration when returning to Taiwan.
To date, Taiwan has reported 530 cases of COVID-19, with 438 classified as imported. Of the total, 489 have recovered, seven have died and 34 are in hospital, according to CECC data.
View All