CORONAVIRUS
/
Taiwanese man tests positive for COVID-19 after arriving in Xiamen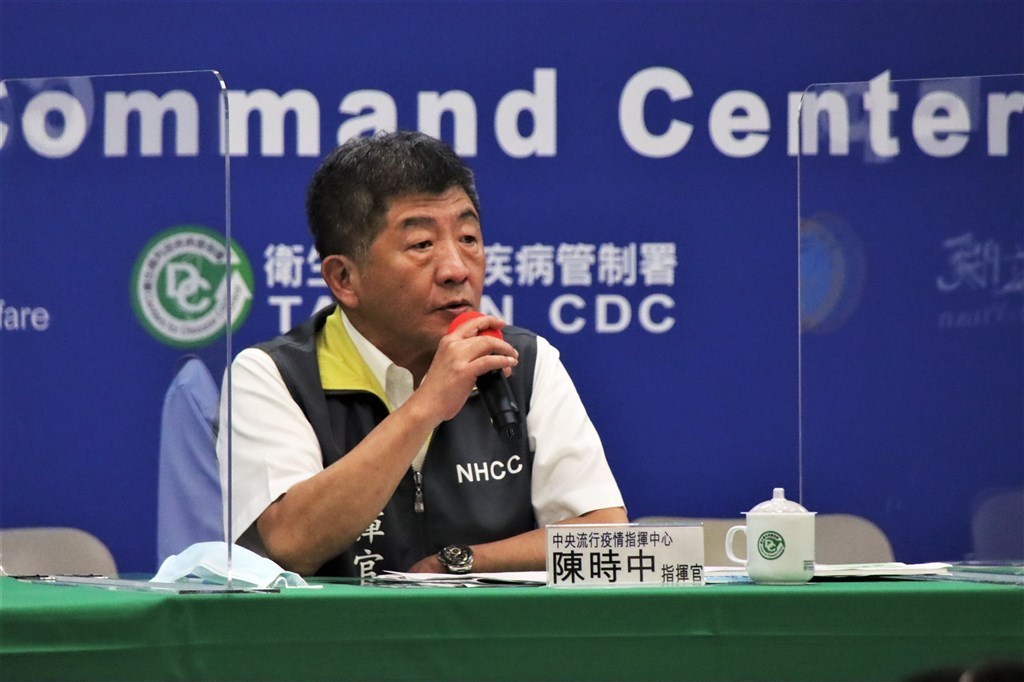 Taipei, Sept. 30 (CNA) Taiwan's Central Epidemic Command Center (CECC) on Wednesday reported the case of a Taiwanese man who tested positive for COVID-19 after arriving in Xiamen, China.
The individual, in his 50s, runs a business in the Chinese city but returned to Taiwan in January and stayed until June, Minister of Health and Welfare Chen Shih-chung (陳時中), who heads the CECC, said at a press briefing.
On Aug. 19, the man again returned to Taiwan with his wife before going back to Xiamen on Sept. 21. He then underwent multiple polymerase chain reaction (PCR) and IgG/IgM antibody tests from Sept. 21-28, Chen said.
Based on information provided by the Chinese health authorities, the man was tested for PCR on Sept. 21 and Sept. 22, and again on Sept. 24 and Sept. 26, according to the CECC.
All the tests were negative apart from the last one, which came back positive, it said.
According to Chen, the Taiwanese national was also tested for IgM and IgG on Sept. 22, with negative results, but his total antibody test came back positive, as was the case the last time he was tested in Xiamen on June 14.
The results of the tests the man was given on Sept. 27 and Sept. 28 have not yet been confirmed, Chen said.
The man's wife was only tested for PCR on Sept. 28, with the results coming back negative, he added.
According to CECC advisor Chang Shan-chwen (張上淳), the total antibody test refers to a test which detects multiple types of antibodies that the body produces in order to fight off viruses, such as SARS-CoV-2.
The CECC said it has so far identified several people who had come into contact with the couple after their return on Aug. 19.
Four of the contacts are medical workers who had contact with the couple when they visited a local hospital, while three are hotel employees who have been instructed to perform self-health management, the CECC said.
One of the hospital workers has recently developed a headache and is due to be tested for COVID-19, it said.
Chen said the CECC is monitoring the situation and will continue to seek further information as to why the Taiwanese businessman was tested so many times in China.
View All