27 Vietnamese stowaways, 5 suspected smugglers arrested (update)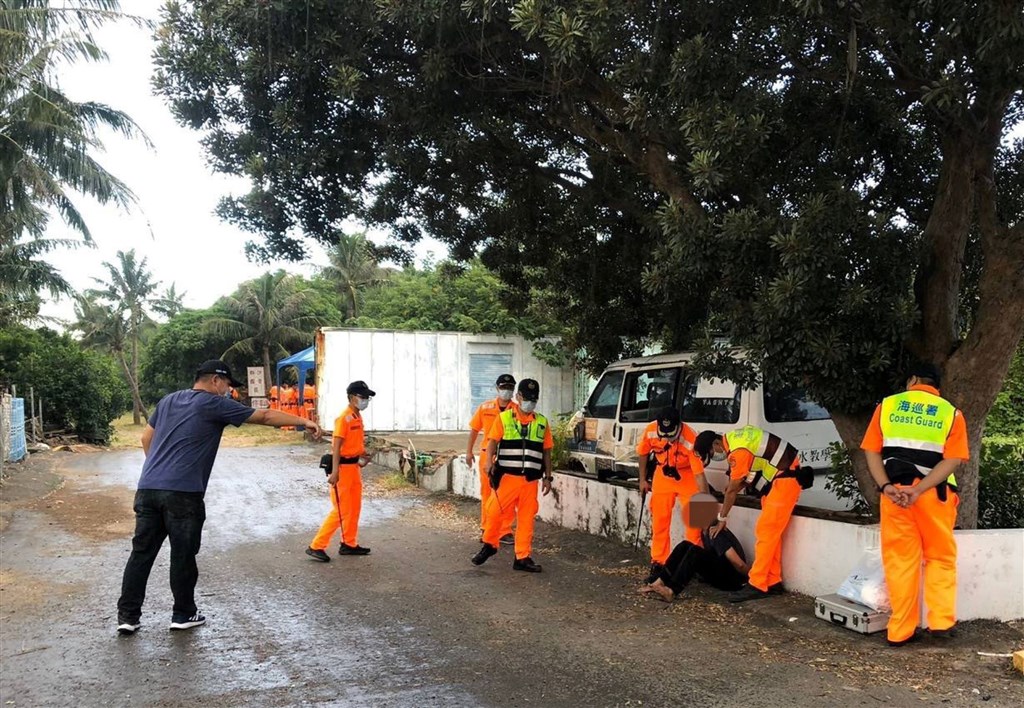 Taipei, Sept. 15 (CNA) Coast Guard officers on Tuesday arrested 27 Vietnamese stowaways and five crew members aboard a Taiwanese fishing boat in waters off Pingtung County and continue to search for others who jumped overboard to avoid being taken into custody.
A suspicious vessel was spotted at 2 a.m. in waters about 21.5 kilometers off the coast of Kenting, sailing toward Houbihu Fishing Port west of the resort town, according to Coast Guard officers in Hengchun.
When it was about 5.5 kilometers from the port, the ship suddenly changed course and navigated toward Dingbaisha on the other side of the small peninsula on which Houbihu and Dingbaisha are located.
After receiving a report of the vessel's movement, the Coast Guard dispatched two patrol boats to intercept the ship, and they detected people jumping overboard using a thermal imager at around 4 a.m.
Those who jumped from the ship swam toward the Dingbaisha coast, and a Coast Guard team approached and boarded the Hengchun-registered fishing ship and brought it back to Houbihu Fishing Port for an inspection.
Of the 30 Vietnamese stowaways thought to be on board, 27 have been arrested, included those found on board and some of those who jumped ship and swam to shore, while a search continues for the eight others.
Of the 27 Vietnamese arrested, 14 were men and 13 were women.
Five crew members -- two Taiwanese nationals and three Filipinos -- thought to be involved in the suspected human smuggling operation were also arrested, Coast Guard officers said.