CORONAVIRUS
/
Taiwan reports new COVID-19 case, reclassifies Vietnam disease risk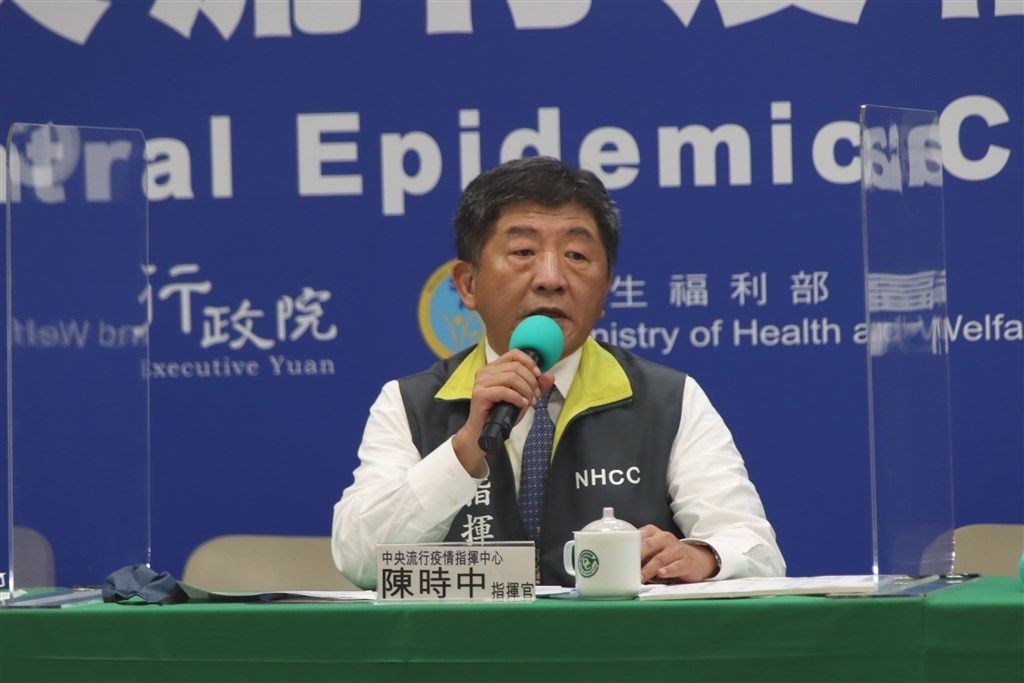 Taipei, Aug. 12 (CNA) Taiwan's Central Epidemic Command Center (CECC) on Wednesday reported a new imported case of COVID-19 from the Philippines, and reclassified Vietnam as a country that is at low-to-moderate risk for the disease.
The new case is a Taiwanese man in his 50s, who went to the Philippines on a business trip on June 26, according to Health Minister Chen Shih-chung (陳時中), who also heads the CECC.
Chen said at the end of July, the patient had diarrhea, which subsided after he took some over-the-counter drugs and experienced chills. On Aug. 8, he had chills again, and took medication for fatigue, though he did not seek medical attention, Chen said.
On his flight back to Taiwan on Aug. 10, the man wore a mask, protective gown, goggles and gloves throughout the trip. He reported his symptoms upon arrival, was tested for COVID-19, and sent to a designated quarantine center, according to Chen.
He had diarrhea again the next day, and his COVID-19 result came back positive on Wednesday, Chen said.
So far, the CECC has identified 24 people who had contact with the patient on his flight back to Taiwan, of which seven are undergoing isolation. Two are the man's colleagues, while five are passengers who sat in the two rows in front and behind him.
Another 11 were crew members on the flight, and they have been asked to follow self-health management protocols as they were adequately protected, the CECC said.
The remaining six are Filipino citizens who, after touching down in Taiwan, boarded a connecting flight without entering the country. The CECC has notified the Philippines of this case, it said.
The new case brings the total number in Taiwan to 481, with 389 classified as imported, according to CECC data.
Of those, 450 COVID-19 patients in Taiwan have recovered and seven have died, while the other 24 remain in the hospital.
Also on Wednesday, the CECC updated the list of countries from which business travelers can apply for shorter quarantine periods upon arrival, moving Vietnam from a low-risk to low-to-moderate risk country.
The decision was based on the recent surge in cases in Vietnam, Chen said.
Under the policy, which took effect on June 22, business travelers from countries classified as low risk can apply to have their quarantine lifted by taking a self-paid COVID-19 test on the fifth day after their arrival, while those from low-to-moderate risk countries can do so on the seventh day after arrival.
The updated list published by the CECC on Wednesday classified 11 countries and zones as low risk -- New Zealand, Macau, Palau, Fiji, Brunei, Thailand, Mongolia, Bhutan, Laos, Cambodia and Myanmar.
It listed South Korea, Malaysia, Singapore, Sri Lanka, and Vietnam as low-to-moderate risk.
Globally, COVID-19 has infected over 20 million people in 187 countries and regions, with a total of 742,248 fatalities, according to CECC statistics as of Wednesday.
View All