Taiwan condemns Hong Kong arrests of media tycoon, democracy activists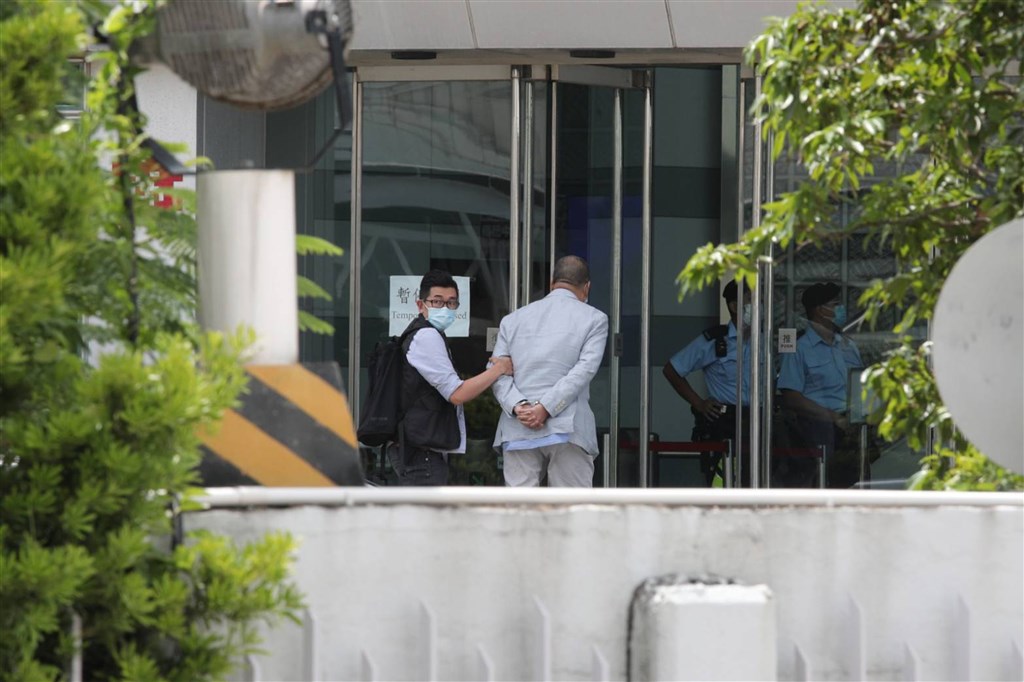 Taipei, Aug. 10 (CNA) Taiwan on Monday condemned the arrest of seven democracy activists in Hong Kong, including Hong Kong tycoon Jimmy Lai (黎智英), founder of media group Next Digital, on suspicion of violating the city's new security law.
Hong Kong police arrested Lai, Democratic Party founding chairman Martin Lee (李柱銘) and five others Monday morning for allegedly breaching the national security law which was imposed by Beijing in June.
They also raided the offices of Hong Kong pro-democracy Apple Daily, an affiliate of Next Digital.
Taiwan's Presidential Office condemned the police sweep and called on Beijing to settle disputes through sincere dialogue with Hong Kong's people.
Presidential Office spokesman Xavier Chang (張惇涵) said the arrests seriously eroded media freedom, human rights, the rule of law and democratic freedom in Hong Kong.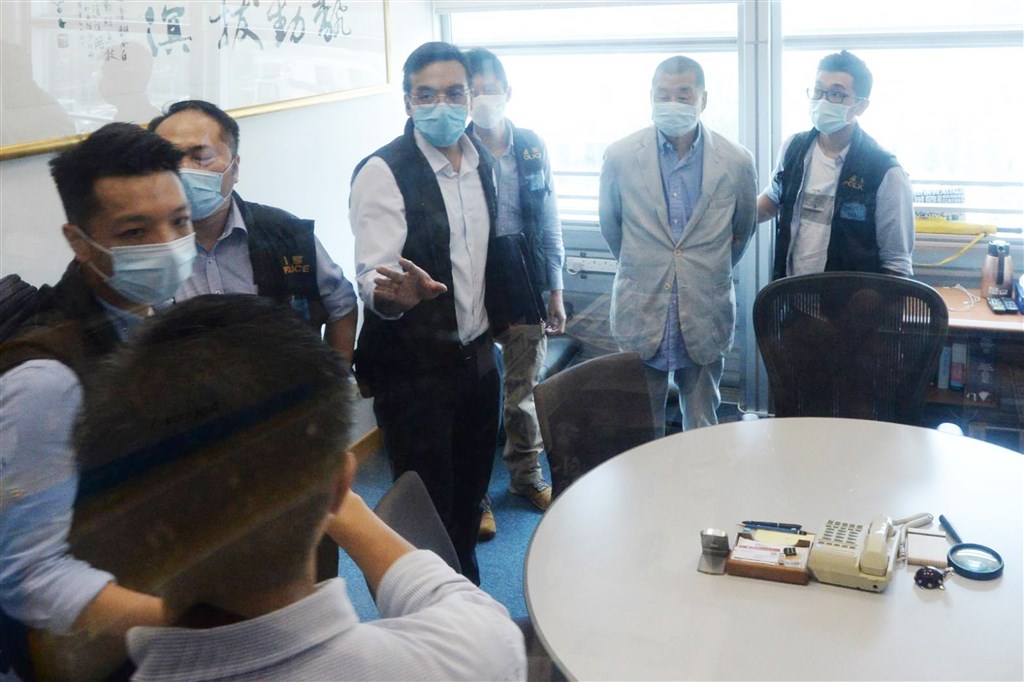 Meanwhile, the Mainland Affairs Council (MAC), Taiwan's top government agency in charge of China policy, condemned the Chinese and Hong Kong authorities for suppressing freedom of speech, freedom of the press and civil rights in Hong Kong by introducing the law.
The MAC said in a statement that the arrests indicated that the purpose of the law was to silence dissent in Hong Kong and expand China's dominance over the territory.
If the authorities continue to abuse their power and trample on freedom and democracy, it will further alienate the hearts and minds of Hong Kong's people, the MAC said.
Taiwan's ruling and opposition political parties also denounced and protested the arrests.
The ruling Democratic Progressive Party said in a statement that the Chinese and Hong Kong authorities continue to suppress human rights in Hong Kong and make arbitrary arrests of pro-democracy advocates in a broad political purge, despite opposition from the international community.
Kuomintang Chairman Johnny Chiang (江啟臣) said Hong Kong's move would undermine popular support for and confidence in the government, and he reiterated the KMT's support for democracy and the rule of law in Hong Kong.