Taipei Main Station lobby reopens for public use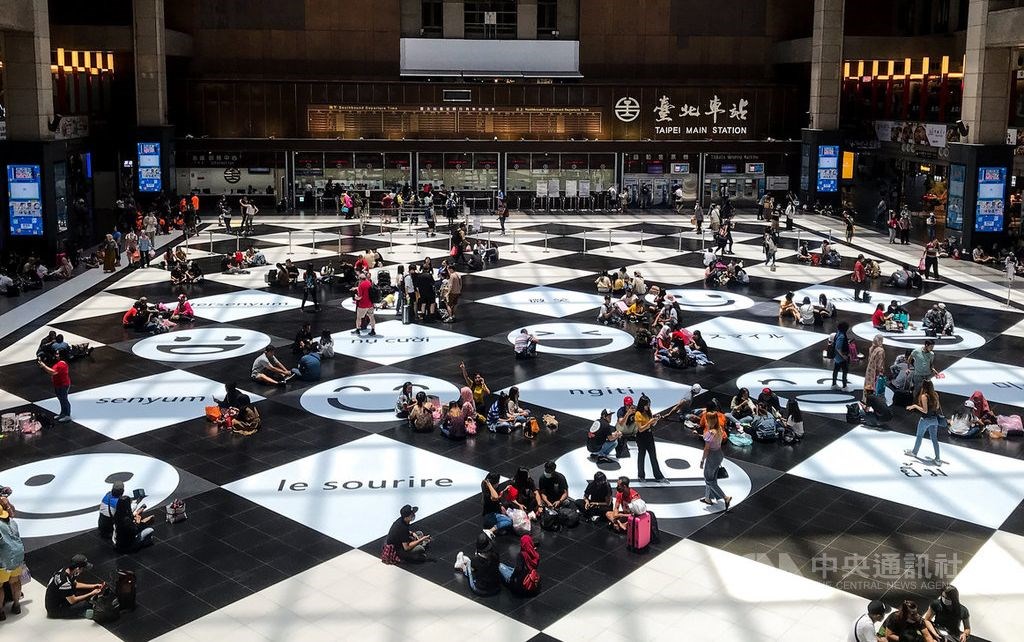 Taipei, July 12 (CNA) Members of the public are welcome to use the lobby again at Taipei Main Station starting Sunday, following a temporary ban on mass gatherings there due to the COVID-19 pandemic, the Taiwan Railways Administration (TRA) said.
The TRA imposed the ban on gatherings and sitting on the ground in the lobby of the station on Feb. 29 to prevent the spread of the disease.
But the lobby is a special event venue and a major gathering place for migrant workers, and there had been an ongoing debate over the need for the ban, especially after the TRA hinted in May that it might be continued to maintain order and improve the TRA's public image.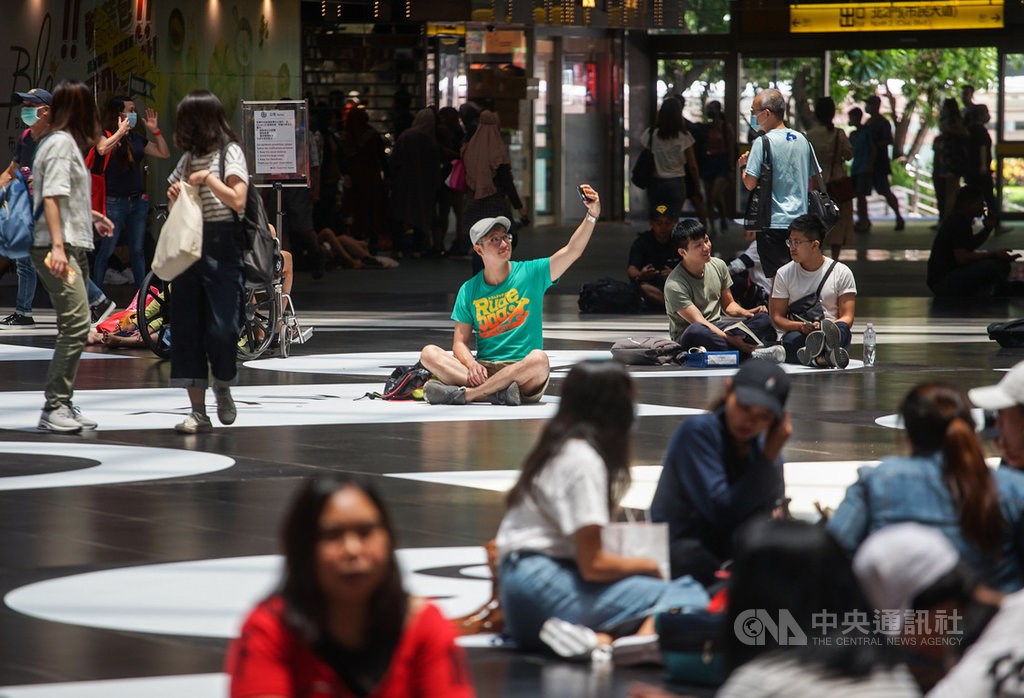 "Based on the goal of creating a friendly environment, we welcome all passengers at the station to find a space that belongs to them," said station chief Tu Wei-ting (涂維庭), adding that the policy was a result of four meetings to solicit public opinion on the issue.
Giant new stickers with smiley faces and 10 foreign words meaning "smile" were also placed on tiles in the lobby to celebrate diversity, according to the TRA.
Transportation Minister Lin Chia-lung (林佳龍) said the TRA will also resume processing public applications to use the lobby and add more seats to the hall.