Taichung MRT will be opened by year-end: mayor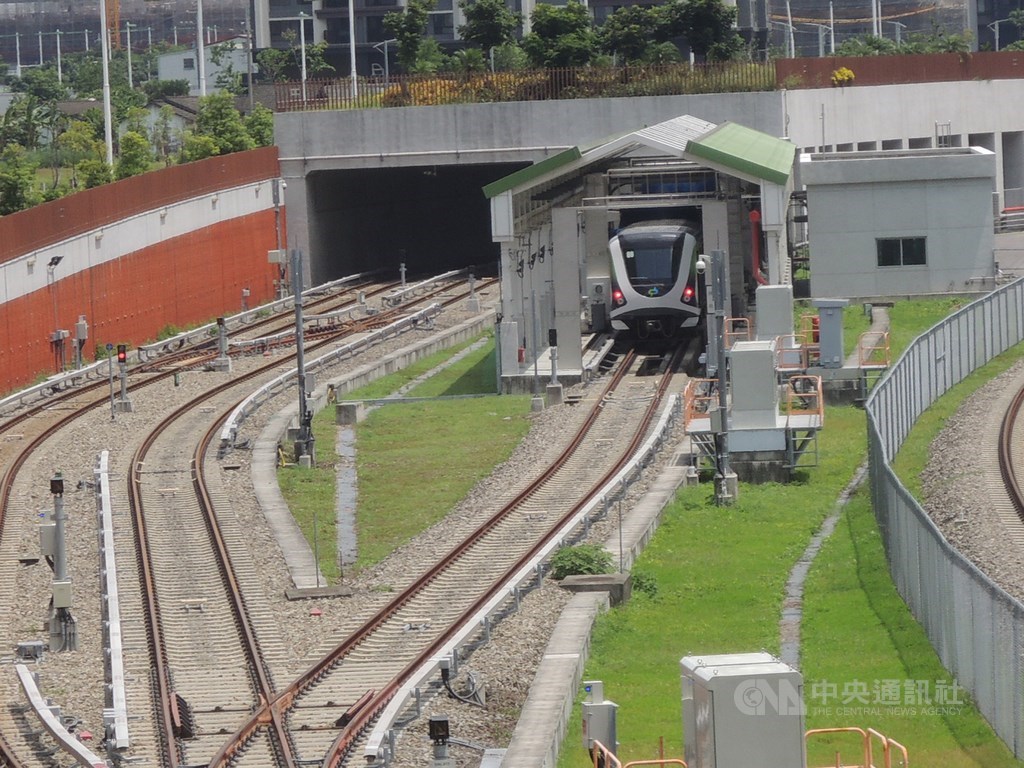 Taipei, July 6 (CNA) The first line of Taichung City's mass rapid transit (TMRT) system will become operational by the end of this year, after a final inspection later in the year, Mayor Lu Shiow-yen (盧秀燕) said on Monday.
Lu said the Taichung City government is confident that the Executive Yuan will give the final nod for the Green Line to begin service, as a feasibility assessment of its operations was already approved by the transportation ministry on July 1.
Lu made the remarks while inspecting an TMRT depot in Beitun District.
According to Lu, a preliminary inspection of the 16.71- kilometer line is scheduled for August, following multiple test runs to ensure the stability of its operations.
Meanwhile, the starting ticket price has been set at NT$20 (US$0.68), with an increase of NT$5 for every two kilometers, she noted.
Lu thanked the contributions made by all the workers involved in building the line over the past 10 years, as well as the central and local governments.
Former presidents, ex-transportation ministers and Lu's predecessors who witnessed the completion of the line, will be invited to attend the inaugural ceremony when the rapid transit system becomes operational, she said.
The plan to build the green line was initiated in 1998. Its construction started in 2009 during the tenure of former Taichung Mayor Jason Hu (胡志強), who was succeeded by incumbent Minister of Transportation and Communications Lin Chia-lung (林佳龍) in 2014 and Lu in 2018.
Taichung Metro Corp. Chairman Lin Chih-ying (林志盈) said the company has been engaged in all kinds of preparations, mock training and exercises since taking over control of the line's 18 stations and tracks on Feb. 3.
A stability test was completed on June 12, Lin added.
The green line connects Taichung's Beitun, Situn, Nantun and Wuri districts, forming part of the city's wider metro network that also includes a blue, an orange and a purple line to be constructed in the future.