Heat alert issued for eight cities, counties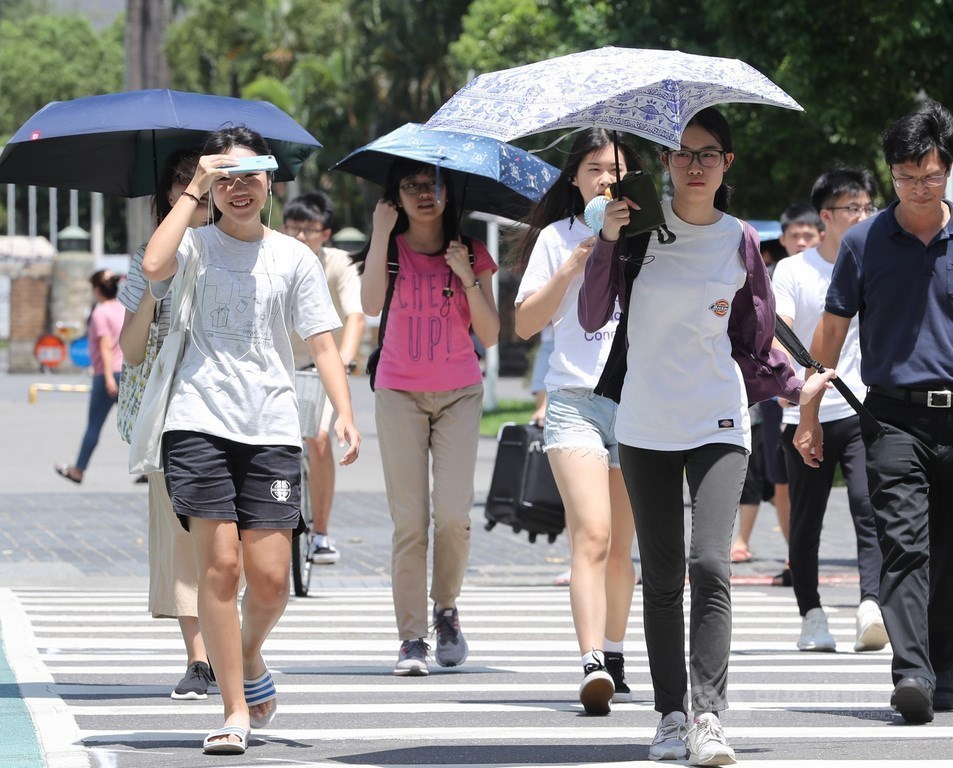 Taipei, July 1 (CNA) The Central Weather Bureau (CWB) has issued a heat alert for eight cities and counties in Taiwan, as the island continues to feel the effects of seasonal southwesterly winds.
An "orange" warning has been issued for Taipei, New Taipei and Hsinchu in northern Taiwan, and Yunlin in the south, while a "yellow" alert has been issued for Changhua and Nantou in central Taiwan, and Hualien and Taitung in the east.
Under the CWB's three-level heat advisory system, an orange alert warns of a one-day high of 38 degrees Celsius or a maximum temperature of 36 degrees Celsius for three consecutive days, and a yellow warning means a one-day high of 36 degrees.
For Wednesday, the CWB said daytime highs should hit 36 degrees in northern Taiwan and 35-36 degrees in central and southern Taiwan, and it warned of "very high" and "extreme" UV levels around Taiwan, especially in the east and in Taoyuan and Miaoli.
While sunny skies are expected to prevail around Taiwan, sporadic showers or thundershowers are possible in central and southern Taiwan, and heavy rain is forecast for mountainous areas in northeastern Taiwan, the Greater Taipei area and Keelung.
The heavy rains are more likely to come in the afternoon, the CWB forecast.
A similar weather pattern is expected around Taiwan for the next three to four days, the CWB said.