Taiwan issues sea warning for Tropical Storm Vongfong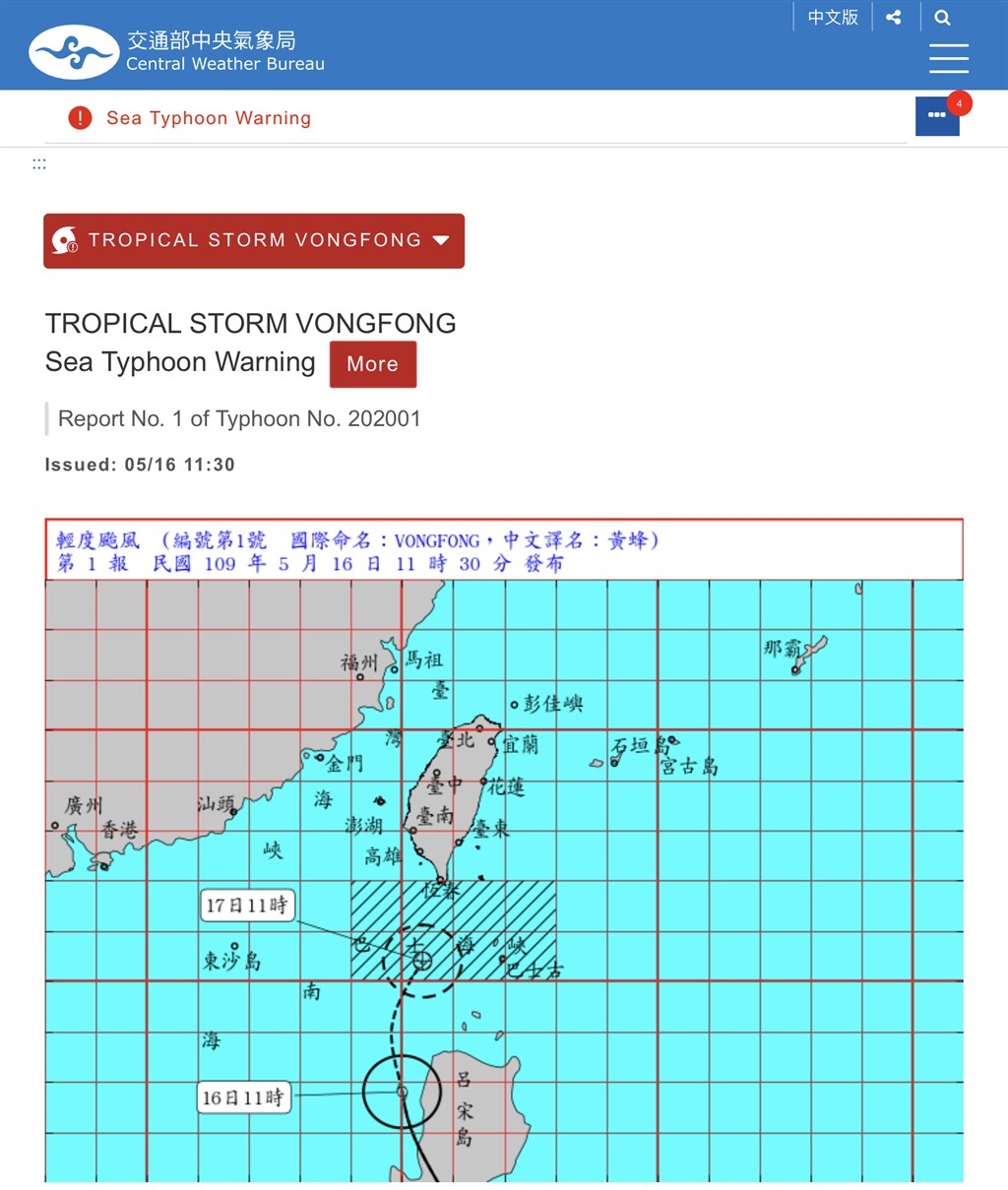 Taipei, May 16 (CNA) The Central Weather Bureau (CWB) issued a sea warning for Tropical Storm Vongfong on Saturday, cautioning against increasing winds in the Bashi Channel between Taiwan and the Philippines.
As of 11 a.m. Saturday, Vongfong was about 470 kilometers south of the southernmost tip of Taiwan, moving at a speed of 13 kilometers per hour in a northerly direction, CWB data showed.
With a radius of 80 km, the storm was carrying maximum sustained winds of 65 kph, with gusts of up to 90 kph, the bureau said.
The outer rim of Vongfong could bring showers or thundershowers across Taiwan on Saturday, with afternoon downpours possible in Taitung and Pingtung counties in eastern and southern Taiwan, respectively, as well as in western Taiwan, the CWB said.
Daytime highs could range from 31 to 35 degrees Celsius islandwide, with temperatures expected to reach 37 degrees in the south and Nantou in central Taiwan, according to forecasters.
Ships operating in northern and southern Taiwan should take special precautions, the bureau said.
Due to the approaching storm, ferry services between Taitung and the Orchid Island off southeastern Taiwan will be suspended on Sunday, while transportation between Pingtung and the island will be partially suspended that day, operators said.