TRA to cut facial recognition feature from surveillance system trial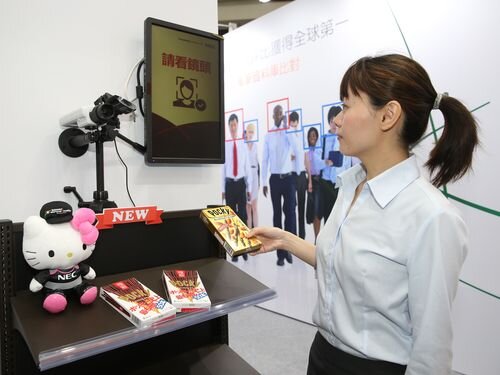 Taipei, Nov. 6 (CNA) A surveillance system that is to be given a trial run at Fengyuan Station will not make use of its facial recognition feature due to privacy concerns, the Taiwan Railways Administration (TRA) said in a statement Tuesday.
The TRA was responding to widespread criticism of the feature after it announced on Monday that it was planning the trial run of the camera-based system, which is connected to an artificial intelligence platform.
Before the privacy concerns are addressed, the TRA said in the statement that it will operate the NT$25.88 million (US$851,000) system without the facial recognition function.
Internal tests of the system's basic functions were first conducted by Taiwan's railway regulator, the Railway Bureau, in August, with disappointing results.
Adjustments were made, and new tests are scheduled to start on Nov. 22, according to Railway Bureau official Lee Ming-tse (李明澤).
The plan was to have the TRA conduct a trial run in an actual traveler setting in Fengyuan after the system passed the tests.
Even without the facial recognition feature, the system has been designed to monitor traffic flows at train stations and watch for abnormal behavior, including trespassing, lingering too long in restricted areas and walking on escalators in opposite directions, according to the TRA.
Built in March 2018 and completed this June, the system can also send an alert when it detects luggage left unattended for more than 30 minutes, said the TRA, which expects the system to help it be more responsive to security threats and create a safer train travel environment.
The decision to set up the surveillance system was approved in 2014, shortly after a random knife attack by Cheng Chieh (鄭捷) on a Taipei Metro train in May, which left four people dead and 22 injured.
The TRA had hoped to have the facial recognition feature to allow it to identify people who commit crimes because of the system's access to police databases.
Without it for the time being, the TRA said it will continue to study the feasibility of the system and make necessary adjustments before installing it in stations across Taiwan.