Number of expatriates attending National Day events hits new high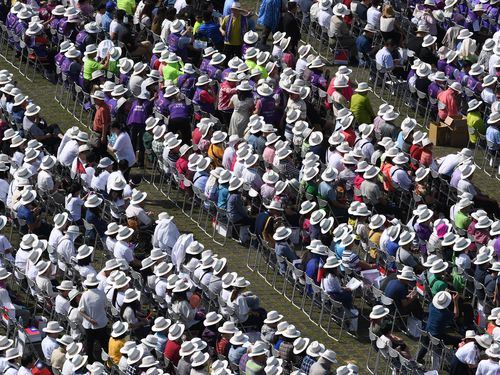 Taipei, Oct. 10 (CNA) More than 6,000 Taiwanese expatriates living overseas returned home to take part in this year's Double Ten National Day celebrations, the highest in three years, the Overseas Community Affairs Council (OCAC) said Thursday.
A total of 6,188 expatriates applied through the OCAC between Oct. 5 and Oct. 9 to attend this year's festivities, according to the council.
About 3,800 expatriates returned to Taiwan to attend the National Day festivities in 2016, with 5,939 in 2017 and 5,930 in 2018, it said.
This year, the most came from the United States, numbering 1,557 people, the council said, noting that expatriates from as far away as Nigeria, Namibia, Columbia and Russia also attended National Day events.
Those that returned had a slew of events from which to choose this week, ranging from the parade in front of the Presidential Office in the morning, to the fireworks display in Pingtung County scheduled for later this evening, and a float display at Chiang Kai-shek Memorial Hall that will run through Sunday.
Furthermore, a laser light show will be held in front of the Presidential Office at the weekend.
The OCAC also arranged for 2,700 returning expats to attend an evening reception in Taoyuan on Wednesday.
(By Elaine Hou and Ko Lin)
Enditem/AW