Kinmen summer carnival features nature, battlefields, ceramic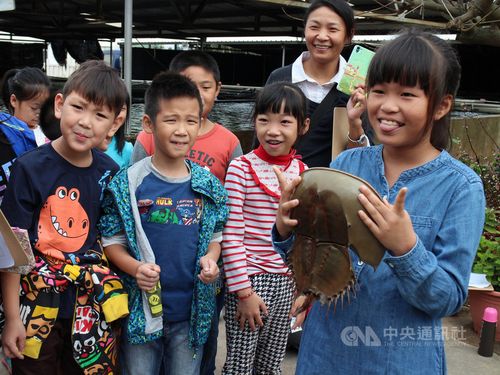 Taipei, June 8 (CNA) Kinmen's summer tourist carnival, featuring the local fauna, natural landscape, battlefield scenery and ceramic industry, will kick off July 1 and introduce new activities every week until the end of August, the Kinmen County government said Friday.
The nine-week summer carnival will start with a birdwatching tour in which tourists will have a chance to observe the migratory blue-tailed bee-eaters on their way south, according to a statement released by the county government.
Tourists observe the migratory blue-tailed bee-eaters.
The carnival will also involve Kinmen's Jiangong Islet, connected to the main Kinmen island by a walkway that is only accessible at low tide, the county government said.
People can see horseshoe crabs, considered to be living fossils of some 450 million years ago, in the intertidal zone on both sides of the causeway.
The carnival will highlight Kinmen's battlefield tourism in August at the Liuyu camp, which was converted from a real military base and now offers mock firefights in an indoor laser tag facility, according to the statement.
The summer's event will conclude with a tour of the Kinmen Ceramic Factory, Taiwan's only government-owned kiln that produces liquor bottles for Kinmen kaoliang, and visitors can learn how to mold, glaze and paint porcelain, the government said.