35 Taiwanese barred from entering Australia for ties to fraud ring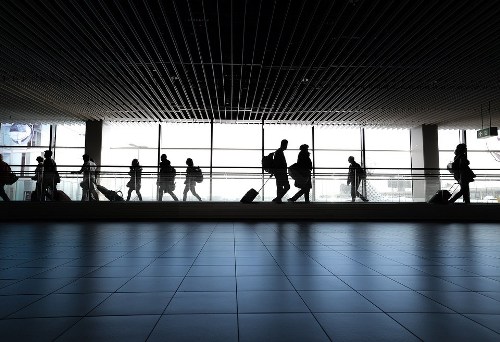 Taipei, May 15 (CNA) Taiwan confirmed Wednesday that a total of 35 Republic of China (Taiwan) citizens have been barred in the past week from entering Australia after being linked to a telecommunications scam that Australian authorities made public Tuesday.
These Taiwanese nationals will be prevented from entering Australia, after Australian Border Force (ABF) officers at Brisbane Airport identified their possible involvement in "boiler room" scams, according to an ABF press release.
"Boiler room" scams often involve foreign nationals who are brought to Australia on student or tourist visas and forced to live and work in substandard conditions to carry out phone scams, according to the ABF.
In Taiwan, Ministry of Foreign Affairs spokesman Andrew Lee (李憲章) confirmed the ABF's statement on Wednesday.
He reiterated the ministry's long-term appeal to Taiwanese citizens to not engage in illicit activities overseas, including telecommunications fraud, to avoid facing prosecution and damaging the nation's image.
According to the ABF, its officers first identified as suspicious four Taiwanese passengers who arrived at Brisbane Airport on a flight from Taipei on May 11.
During the checks, another five individuals from the same flight were identified and evidence was found indicating that the group traveled to Australia to participate in the illegal activity.
All nine passengers had their visas canceled and were detained pending their removal from Australia.
On May 12, another six individuals arrived on a flight from Taipei and were also detained.
Subsequent investigations identified another 20 individuals outside the country who were intending to travel to Australia to participate in the activity. Border alerts have been placed on these individuals to prevent them from entering the country, the ABF statement said.
According to Lee, all 15 Taiwanese previously detained by the ABF were released and have returned to Taiwan.