Malaysian tourist injured in Hualien earthquake regains consciousness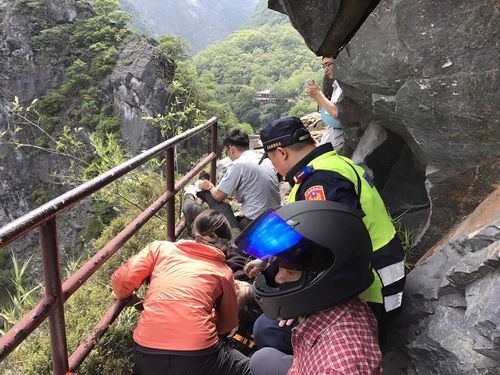 Taipei, April 19 (CNA) A Malaysian national who was severely injured a day earlier in a magnitude 6.1 earthquake in Hualien County has regained consciousness but remains in critical condition, Hualien Tzu Chi Hospital said Friday.
The victim, identified as 40-year-old Choo Yip Chean, was struck by falling rocks on a hiking trail in Taroko National Park, a popular tourist spot in the eastern Taiwan county.
Rescued and airlifted to hospital, Choo was diagnosed with rib fractures, a collapsed lung and a collection of blood in the pleural cavity, according to Tzu Chi Hospital Deputy Superintendent Chen Peir-rong (陳培榕).
Choo is being treated in an intensive care unit and had regained consciousness as of early Friday, Chen said, adding that his condition remains critical but is "heading in an optimistic direction."
Meanwhile, a 54-year-old Taiwanese woman surnamed Ma (馬), who was also injured on the same trail, had no life-threatening conditions, according to the hospital.
The powerful earthquake was centered in Hualien, where it registered an intensity of 7, the highest level on Taiwan's intensity scale. The intensity recorded in New Taipei was 5, and in Taipei 4.
A total of 17 people were reported injured, including 10 in Taipei and five in New Taipei, according to the Central Emergency Operations Center.