Taiwan welcomes amendments to Hong Kong extradition rules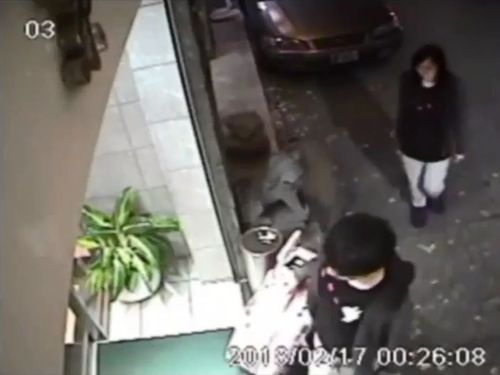 Taipei, Feb. 13 (CNA) Taiwan welcomes a plan by Hong Kong to amend its extradition rules so that the territory can cooperate with other countries or areas on a case-by-case basis, a government official said Wednesday.
Tsai Chiu-ming (蔡秋明), head of the Department of International and Cross-Strait Legal Affairs under the Ministry of Justice, said Taiwan welcomes closer cooperation with other jurisdictions to combat cross-border crime, and he is glad to see Hong Kong's planned legislation.
Tsai made the remarks in the wake of a report Tuesday that Hong Kong's Security Bureau has proposed to the Legislative Council that current rules on extradition be amended to facilitate two-way cooperation with countries or areas with which the territory has not inked extradition treaties.
In line with the bureau's statement, the plan was motivated by a case in which a Hong Kong woman was allegedly murdered by her boyfriend in Taiwan.
As Hong Kong does not have an extradition agreement with Taiwan, it cannot send the suspect to be prosecuted and stand trial in Taiwan, which has jurisdiction over the case.
The 20-year-old Poon Hiu-wing (潘曉穎) came to Taiwan on vacation with her boyfriend Chan Tong-kai (陳同佳), 19, on Feb. 8 last year.
But Chan returned to Hong Kong alone on Feb. 17, arousing suspicion on the part of Poon's father, who contacted the Taiwanese authorities and a follow-up investigation found that Chan allegedly strangled Poon during a heated argument at a hotel in Taipei's Datong District.
CCTV camera footage showed Chan taking a suitcase and traveling on Taipei's metro to the Zhuwei station on Feb. 17 before checking out of the hotel and returning to Hong Kong later that day.
Taiwanese police suspect Chan of stuffing Poon's body into the suitcase and later dumping it at a location in Zhuwei, New Taipei.
Poon, who was pregnant, was found in an open space near the station on March 13 -- the same day that Chan was arrested for attempting to steal Poon's money and belongings in Hong Kong.
Although the Shihlin District Public Prosecutors Office issued a warrant for Chan's arrest and asked Hong Kong to extradite him to Taiwan in December, Hong Kong has been unable to do so due to the lack of an agreement between the two sides.
Chan, who is being detained by the Hong Kong authorities, has only been charged with theft and illegal disposal of stolen goods.