China Development Financial asset management head found dead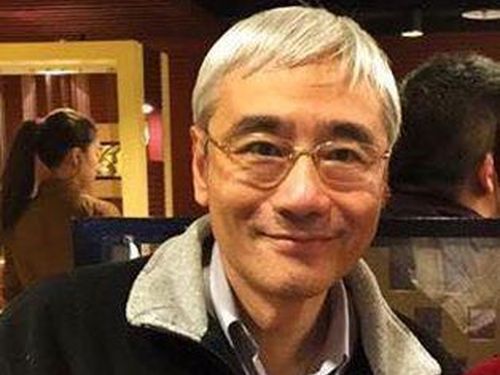 Taipei, Aug. 3 (CNA) The head of CDIB Capital Management Corp. under China Development Financial Corp. fell to his death from the seventh floor of the company's headquarters Friday, police said they are not looking for anyone else in connection to the incident.
Liu Tsung-hsiung (劉宗雄), president of CDIB Capital, was found unresponsive on a fourth floor balcony of the building in downtown Taipei at about 2 p.m. after falling from the seventh floor, Songshan Police Station chief Tseng Tsung-yi (曾聰義) told the press.
After police received a report about the incident, an ambulance was dispatched to the location, but despite receiving emergency treatment, Liu, 56, was pronounced dead by doctors with cause of death given as a head injury, Tseng added.
Police said no note was found in Liu's office but his shoes were placed by the widow. Police added that the investigation into Liu's death is ongoing.
Apple Daily, a local tabloid, cited Liu's daughter as saying her father suffered from high blood pressure and diabetes for many years and it was possible that he took his own life as a result.
In a statement, China Development Financial expressed sorrow over Liu's death, adding that it would do everything possible at this difficult time to help his family.
Liu, who became president of CDIB Capital in May 2012, was a protege of former China Development Investment Bank (CDIB) president Chiang Wan-ling (江萬齡) and had worked in the field of asset management for many years.
CDIB was an important investment bank in Taiwan before it became China Development Financial in 2001.
Other proteges of Chiang include former chairman of CDIB Benny Hu, KGI Securities Chairman Hsu Tao-yi (許道義) and Fubon Financial Holding Co. President Jerry Harn (韓蔚廷).
Apple Daily said Liu leaves behind a wife and two children.
Sources close to Liu quoted in the report said they were shocked about what had happened as there were no indications prior to the incident.