School, office closures to start Tuesday afternoon (update)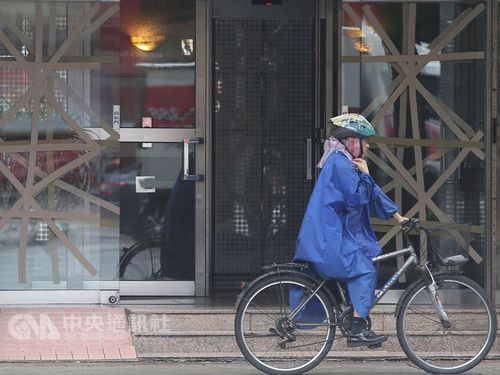 Taipei, July 10 (CNA) Several cities and counties in northern Taiwan, including Taipei, New Taipei, Keelung, Taoyuan, Hsinchu County Hsinchu City, and Miaoli County have announced school and office closures starting at 4 p.m. Tuesday.
Some areas will shut down earlier, with schools and offices in the mountainous Fuxing District in Taoyuan closing at noon and those in Yilan County on Taiwan's northeastern coast closing at 3 p.m., according to the Directorate-General of Personnel Administration.
Classes at Fo Guang University in Yilan were also suspended at noon, and Siji Elementary School in the county's Datong Township was closed at 11 a.m. as a precaution.
As of 3 p.m. Maria was 360 kilometers east of Yilan, moving at a speed of 30 kilometers per hour in a west-northwesterly direction, according to the latest storm update by the Central Weather Bureau.
The typhoon is packing maximum sustained winds of 191 kph and gusts of 234 kph, and is moving in a west-northwesterly direction toward waters just north of Taiwan, the bureau said.
Though the typhoon's eye is not expected to make landfall in Taiwan, the storm will likely affect the northern half of the island and the outlying Matsu Islands, the bureau said.