Kinmen welcomes 1958 battle veterans home with liquor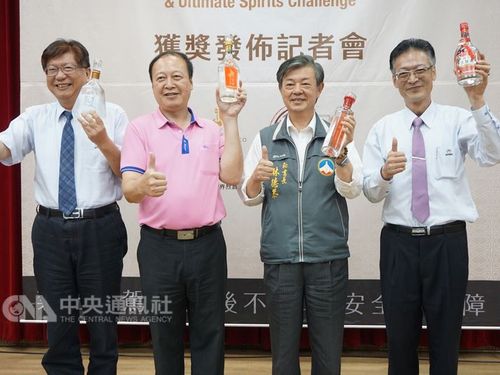 Taipei, June 6 (CNA) The Kinmen County government will hold a "welcome home" activity in the coming months to greet veterans who defended Kinmen against the intense artillery bombardment of the island in August 1958 as the battle's 60th anniversary approaches.
The county government said in a statement that the activity will last for more than five months, from July 1 to Dec. 25. A reception desk will be set up at the airport to welcome the veterans with a bottle of the kaoliang liquor Kinmen is renowned for.
The kaoliang, being specially made for the occasion from a glutinous red sorghum, will use a unique fermenting technique and then be hand-distilled by an old kaoliang liquor master, according to Kinmen Kaoliang Liquor Inc.
The Kinmen County government hopes the veterans from the 1958 conflict can enjoy precious moments with their comrades-in-arms with this finely distilled liquor.
The special kaoliang liquor is also being used as an incentive to encourage veterans to travel in groups -- the bigger the travel groups they form, the more kaoliang liquor they will receive.
The 1958 artillery bombardment of Kinmen by Communist Chinese forces started on August 23 and wound down on October 6, 1958. Roughly 440 Taiwanese soldiers, 460 Chinese soldiers and 200 to 300 civilians died in the attacks.