Taiwan's press freedom best in Asia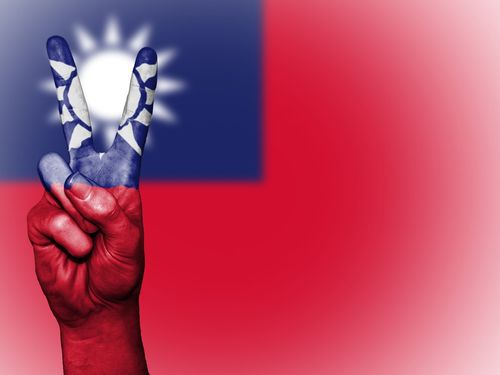 Paris, April 25 (CNA) Taiwan has the best press freedom in Asia, with its ranking in the World Press Freedom Index compiled by Reporters Without Borders (RSF) moving up three notches to 42nd place in 2018, higher than any other Asian countries evaluated.
RSF published the annual global rankings Wednesday after measuring the level of media freedom in 180 nations and areas based on a set of criteria that includes the level of pluralism, media independence, the environment and self-censorship, the legal framework, transparency, and the quality of the infrastructure that supports the production of news and information.
In the 2018 index, the Asia-Pacific region continued to have the world's worst violators of the freedom to inform, with North Korea at 180th and China at 176th in terms of democracy.
"North Asia's democracies are struggling to defend their models against an all-powerful China that shamelessly exports its methods for silencing all criticism," RSF said in an analysis of the latest press freedom index.
Nevertheless, some democracies in the region have been resisting, RSF said. "Hong Kong (70th) and Taiwan (42nd) each rose three places, resisting China's growing influence in their different ways."
Ranking one place behind Taiwan, South Korea jumped 20 places to 43rd, the Index's second-biggest rise. RSF attributed the improvement to new President Moon Jae-in, who it said has brought "a breath of fresh air that has helped resolve a conflict between journalists and management at the public broadcasting service."
Japan rose five places to 67th, while Singapore remained in the same position as last year, at 151st.
In terms of Japan's improvement, RSF commented that it "reflects a relative easing in pressure on the media from Shinzo Abe's nationalist government, although journalists are still constrained by the weight of tradition and business interests."
The top 10 positions of the 2018 index are occupied by Norway, Sweden, the Netherlands, Finland, Switzerland, Jamaica, Belgium, New Zealand, Denmark and Costa Rica.
The United States fell two places to 45th this year, with the Donald Trump administration blamed for the drop.
"A media-bashing enthusiast, Trump has referred to reporters as 'enemies of the people,' a term once used by Joseph Stalin," RSF said.
Based in Paris, RSF is an independent non-government organization with consultative status in the United Nations, UNESCO, the Council of Europe and the International Organization of the Francophonie.