Yahoo Japan raises over 126 million yen for Hualien quake victims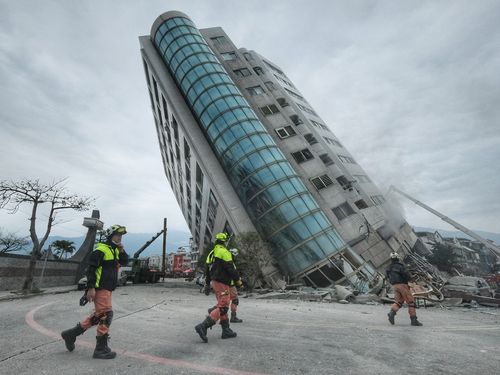 Taipei, Feb. 14 (CNA) Yahoo Japan said Wednesday that a fund raising platform set up by the Japanese portal has raised more than 126 million Japanese yen (US$1.16 million) in relief funds following an earthquake in Hualien, eastern Taiwan last week.
After the magnitude 6.0 temblor rocked Hualien late Feb. 6, the Japanese portal established the platform through which people in Japan are able to make donations to the Taiwanese county.
The earthquake caused the partial collapse of several buildings, including a 41-year old hotel, and a commercial and residential complex, killing 17 people, with 285 injured.
As of about noon on Wednesday, 139,138 donors in Japan had contributed about 126.63 million yen through Yahoo Japan's platform over about seven days.
The latest donation figure was an increase on the 69 million yen announced as of Friday afternoon.
The fund raising activity will continue for 15 more days, according to Yahoo Japan.
In 2016, Yahoo Japan set up a similar fund raising platform to collect donations in the wake of a magnitude 6.6 earthquake that hit Tainan in February that year, killing 117.
The fund raising for the Hualien temblor has done slightly better, exceeding the 126.53 million yen collected by Yahoo Japan over a three week period for the Tainan earthquake.
Also in Japan, LINE Pay, a digital wallet service provided by LINE Corp, has set up a mobile payment platform to raise funds for the Hualien quake relief effort. The minimum donation is 300 yen, the company said, adding that the fund raising campaign has kicked off on Feb. 9 and will run through Feb. 18.
However, no information about the funds raised through LINE Pay is immediately available.
Last week, Japanese Prime Minister Shinzo Abe said that Japan remembers Taiwan's immense help in the wake of the March 11, 2011 earthquake and tsunami, and will provide whatever assistance its longtime friend needs.
The donations from people in Japan to Hualien echoed Abe's expression of thanks for Taiwan's assistance after the 2011 quake.