New tropical storm forms: CWB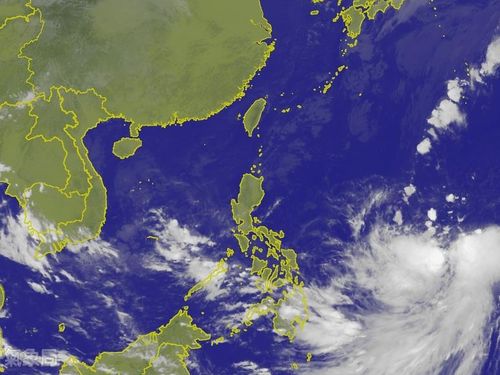 Taipei, Oct. 24 (CNA) The 22nd tropical storm of the year formed near Guam on Tuesday afternoon and is expected to approach eastern Taiwan on Oct. 26-27, according to updates from the Central Weather Bureau (CWB).
Tropical storm Saola, was located about 2,600 kilometers southeast of Taiwan's southernmost tip and moving northeast at a speed of 29-33 kilometers per hour as of 2:00PM, according to CWB meteorologist Lin Po-tung (林柏東).
Saola will not affect Taiwan if it heads north, though torrential rain can be expected if it moves west, Lin said.
The CWB and Japan Meteorological Agency forecast that the storm will likely follow the same path as the recent Typhoon Lan by heading almost due north to Japan, he added.
Although the storm is unlikely to hit Taiwan directly, Lin urged the public to pay attention to weather updates as several variables could yet impact its route.