Early start of dry season has Taiwan worried about water supply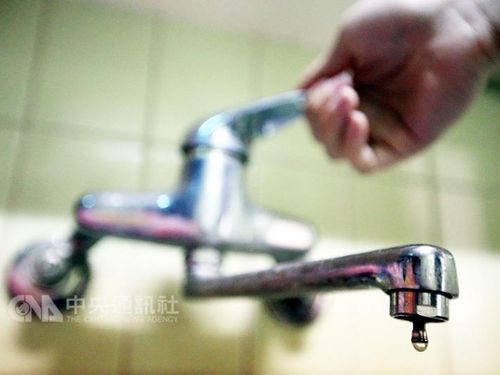 Taipei, Oct. 4 (CNA) The Water Resources Agency (WRA) will meet later this month to figure out how to cope with unseasonably low water reserves in some parts of Taiwan resulting from lower than average rainfall in the past few months.
WRA Deputy Director Wang Yi-feng (王藝峰) said Wednesday that Taiwan's dry season usually runs from November to the following April, but it seems to have started earlier than normal this year, and there are concerns existing reserves won't be enough to get some parts of Taiwan through the winter.
A slightly constrained supply warning has already been issued for Taoyuan in northern Taiwan and Tainan in southern Taiwan since the beginning of this month given the limited rainfall over the past few months.
Though water reserves at the Zengwen and Wushantou reservoirs in Tainan are currently at a seemingly high 67 percent and 76 percent, respectively, those levels are about 20 percent below where they were at this time last year, Wang said.
The WRA's goal is for the country's reservoirs to be as close to full capacity as possible heading into the dry season so that supplies can last until the traditional plum rains arrive in May.
In the north, the reserves at Shimen Reservoir, the main source of supply in Taoyuan, are already below 60 percent of capacity, and the WRA has asked Taiwan Water Corp. to study the idea of sharing water from Feitsui Reservoir in New Taipei with surrounding areas to prevent future shortages, Wang said.
The WRA also hoped to take advantage of an incoming weather system to boost rainfall before the dry season arrives and on Tuesday seeded clouds in the catchment area of the Sishih Reservoir in Keelung, another area that could face inadequate supplies over the winter, Wang said.
The cloud seeding operation brought 16 mm of rain to the area as of 8 a.m. Wednesday and is expected to contribute to the reservoir's reserves, Wang said.
The Keelung River, meanwhile, has also received an amount of rainfall equal to an additional five days of water supply, according to Wang.