Taiwan to brace rain as Nesat moves closer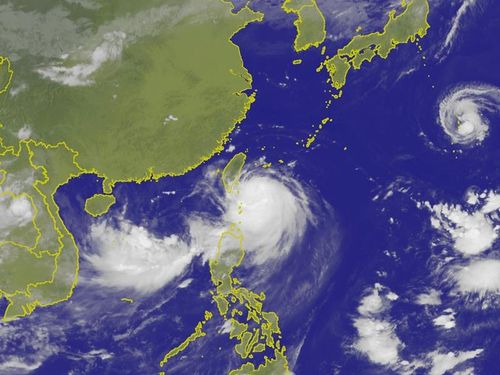 Taipei, July 29 (CNA) Taiwan is expected to brace rainfall on Saturday as Typhoon Nesat is moving closer to the island, according to the Central Weather Bureau (CWB).
Nesat has intensified its strength to upgrade itself into a typhoon from a tropical store since the evening of Friday with its impact on Taiwan escalating, the CWB said.
The CWB said that the land areas of eastern Taiwan has been affected by the edges of Nesat since Saturday morning, and the Taiwan proper and outlaying Penghu, Kinmen and Matsu are expected to see more rain later in the day.
Starting from Friday night, eastern and northern Taiwan felt the pinch of the impact resulting from Nesat's peripheral system to see some rainfall, the CWB said, and the influence of the storm is expected to become more visible on Saturday.
Part of southern Taiwan is expected to have rain and winds, and central and northern Taiwan could brace periodical rainfall with heavy rains expected in some coastal areas, the CWB said.
Due to the rain brought by Nesat, temperatures in Taiwan are expected to fall to some extent with the highs in northern Taiwan expected to hit 31-32 degrees Celsius, while the mercury in the rest of the island is expected to hover around 30 depress Celsius, the CWB added,
With Nesat getting closer, the CWB said, rogue waves up to three or four meters in height are also likely in the coastal areas in northern, central and southeastern Taiwan including the Green Island and Orchid Island off Taitung County, and the Hengchun Peninsula, the southernmost point in the country, the CWB said.
The impact of Nesat is expected to turn more apparent on Saturday and Sunday, the CWB said.
As of 9:15 a.m.Saturday Nesat was 230 kilometers southeast of Hualien, moving at a speed of 18 kilometers per hour (kph) in a northwesterly direction, the bureau said.
The storm has maximum sustained winds of 137 kph, with gusts reaching 173 kph, it said.