Schools, offices to close around Taiwan due to typhoon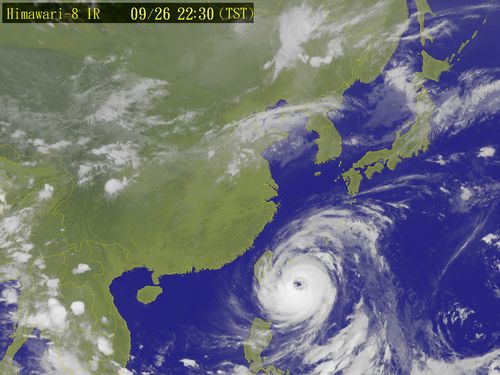 Taipei, Sept. 26 (CNA) Most cities and counties in eastern and northern Taiwan announced school and office closures for Tuesday, when Typhoon Megi is expected to hit the island with strong winds and heavy rain.
The cities and counties that have announced closures are Keelung, Taipei, New Taipei, Taoyuan, Hsinchu County and City, Miaoli, Taichung, Nantou, Changhua, Pingtung, Yilan, Hualien and Taitung.
Schools and offices in Kaohsiung, Tainan, Chiayi City, and Yunlin and Chiayi counties will remain open Tuesday morning, but will be closed in the afternoon.
Schools and offices in the outlying counties of Lienchiang and Kinmen will remain open all day Tuesday.
Taiwan's stock and foreign exchange markets will also be closed Tuesday.
The Taiwan High Speed Rail Corp. announced the suspension of all train service on Tuesday. The Taiwan Railways Administration also announced the suspension of all service, except for commuter trains.
Most hospitals in Taipei announced changes in inpatient services, and people with an appointment or a condition to be checked out should check with hospitals before seeking care.
Taipei Metro announced its trains would operate normally, but the intervals will be adjusted based on various conditions.
YouBike will suspend service starting 2 a.m. Tuesday.
The Civil Aeronautics Administration said all domestic flights will be canceled Tuesday, while the mini-three links connecting the outlying Kinmen and Matsu with China harbors will also be suspended.
The Directorate General of Highways said motorists will not be allowed to enter the Suao-Hualien Highway beginning at 8 a.m. Tuesday as a precaution.
The Central Weather Bureau said Typhoon Megi was located 410 kilometers east-southeast of Hualien as of 10 p.m. Monday, and moving west-northwest at a speed of 21 kph.
It is packing sustained winds of 155 kph with gusts of up to 191 kph in a radius of 250 km.