Ferry service between Matsu, China's Fuzhou to open Dec. 23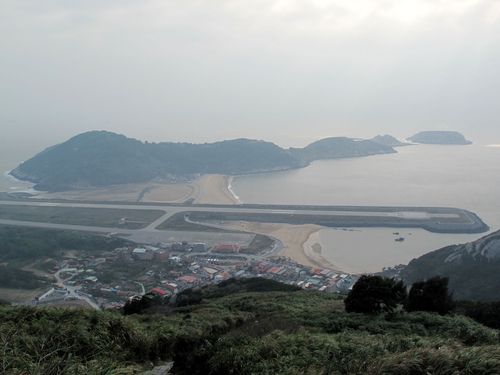 Taipei, Dec. 21 (CNA) A new direct ferry service between Taiwan's outlying island of Matsu and Fuzhou in China's Fujian Province is set to open Dec. 23, with a one-way journey taking only a little more than 20 minutes.
The price of one-way ferry tickets is temporarily set at NT$675 (US$20), the Lienchiang County government said Sunday.
The first direct ferries between Matsu's Beigan (北竿) Island and Fujian's Huangqi (黃岐) will depart from Beigan and Huangqi at 11 a.m. on Dec. 23, and ceremonies will be held on the two sides to celebrate the opening of the new route, according to the county government.
Beginning Dec. 24, ferries will depart at 10 a.m. and 3 p.m. from both sides each day, the county government said.
Since Jan. 1, 2001, Taiwan and China have had direct trade, postal and transportation links between the Taiwan-controlled islands of Kinmen and Matsu, and the Fujian ports of Xiamen, Quanzhou and Fuzhou.
Current direct ferry services between Matsu's Nangan (南竿) Island and Fuzhou's Mawei take about two hours for a single journey.
(By Shen Ju-feng and Christie Chen)ENDITEM/ke