Gay rights group postpones march in sympathy for burn victims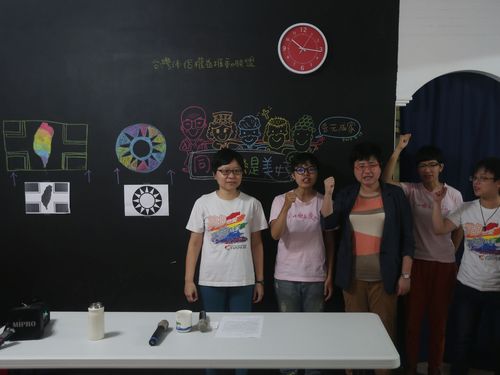 Taipei, July 2 (CNA) A gay rights group in Taiwan announced Thursday that it will put off a planned march by one week until July 11 out of sympathy for the victims of a fiery explosion in New Taipei last weekend that has left two people dead and nearly 490 others injured.
The Taiwan Alliance to Promote Civil Partnership Rights (TAPCPR) issued a statement expressing both sympathy for the victims of the explosion, and the new intention of the march to raise money for them.
Any donations will go to the Sunshine Social Welfare Foundation, a non-profit organization dedicated to providing services and rehabilitation for burn victims, according to the TAPCPR website.
The alliance originally planned to hold a march July 4 in Taipei following last week's ruling by the U.S. Supreme Court that made same-sex marriage legal throughout that country.
The marchers will make their way to the headquarters of both the ruling Kuomintang and the main opposition Democratic Progressive Party to demand the inclusion of a marriage equality bill in the last session of the current legislature, which will begin in September, according to the alliance.
The proposed bill would extend marriage rights to same-sex couples, among other things.
(By Hsu Chi-wei, Peiyu Chen and Lance Yau)ENDITEM/J