Taiwan's suspected Ebola case may be false alarm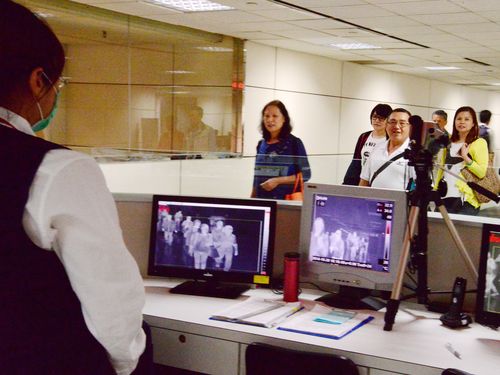 Update:●Dec. 6: Taiwan's suspected Ebola case a false alarm: official
Taipei, Dec. 6 (CNA) A suspected Ebola case reported to Taiwan's Centers for Disease Control (CDC) could turn out to be a hoax as the patient admitted to a hospital in Kaohsiung appeared to have never traveled to West Africa as claimed.
A search based on the personal information provided by the 19-year-old man yielded no record of him ever leaving the country, the CDC said Saturday.
The student, who is said to have taken extended leave from school, has shown no symptoms since being admitted to Kaohsiung Veterans General Hospital late Friday and has given contradictory accounts of his conditions and purported travels, Chuang Jen-hsiang, deputy CDC director-general told reporters in the morning.
The man told doctors at the hospital that he had recently traveled to Nigeria, where he ate a meal made from bat meat. Bats are known to be carriers of the Ebola virus, which has caused some 6,000 deaths mainly in Guinea, Sierra Leone and Liberia.
The result of tests to verify whether the patient has indeed been infected with the virus is expected by mid-afternoon Saturday, said Chuang. If confirmed, it would be Taiwan's first known case of Ebola infection.
The man was hospitalized after developing a fever. He complained of other symptoms such as vomiting and diarrhea, according to the hospital.
Even though the man had not traveled to the three West African nations still listed as having ongoing Ebola outbreaks, the hospital reported the patient as a suspected Ebola case to the CDC around midnight after careful evaluation, said Tsai Wu-hsiung, a Kaohsiung Department of Health official.
As a precautionary measure, the patient has been placed in a negative pressure isolation ward to prevent any possible spread of the virus, if he is indeed infected, officials said.