Rain forecast as Tropical Storm Leepi approaches Taiwan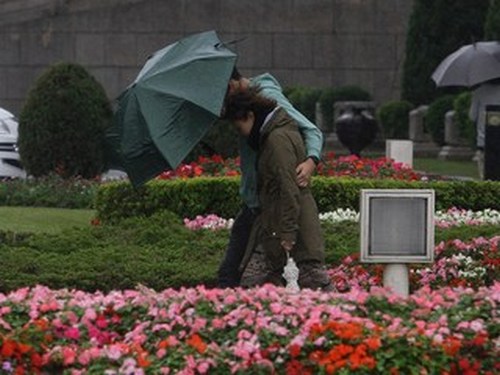 Taipei, June 19 (CNA) A tropical storm expected to sweep over waters east of Taiwan could bring rain to most parts of the country, the Central Weather Bureau said Wednesday.
As of 8 a.m., Tropical Storm Leepi was centered 610 kilometers east-southeast of Taiwan's southernmost tip, moving in a north-northeasterly direction at a speed of 26 km per hour.
Leepi is packing maximum sustained winds of 72 kms per hour and gusts reaching 101 kph, the bureau said.
Forecasters said the storm is not likely to directly hit the island, but its outer periphery could bring showers to eastern Taiwan and mountainous areas in northern Taiwan and downpours to central and southern Taiwan.
Expected to come closest to Taiwan on Wednesday night, Leepi will also cause high waves along the island's eastern coast, the bureau cautioned.
Leepi, which means waterfalls in Lao, is the fourth storm of the 2013 Pacific typhoon season.
(By Lee Hsin-Yin)ENDITEM/ls