Certain restrictions in U.S. CHIPS Act are 'unacceptable': TSMC chairman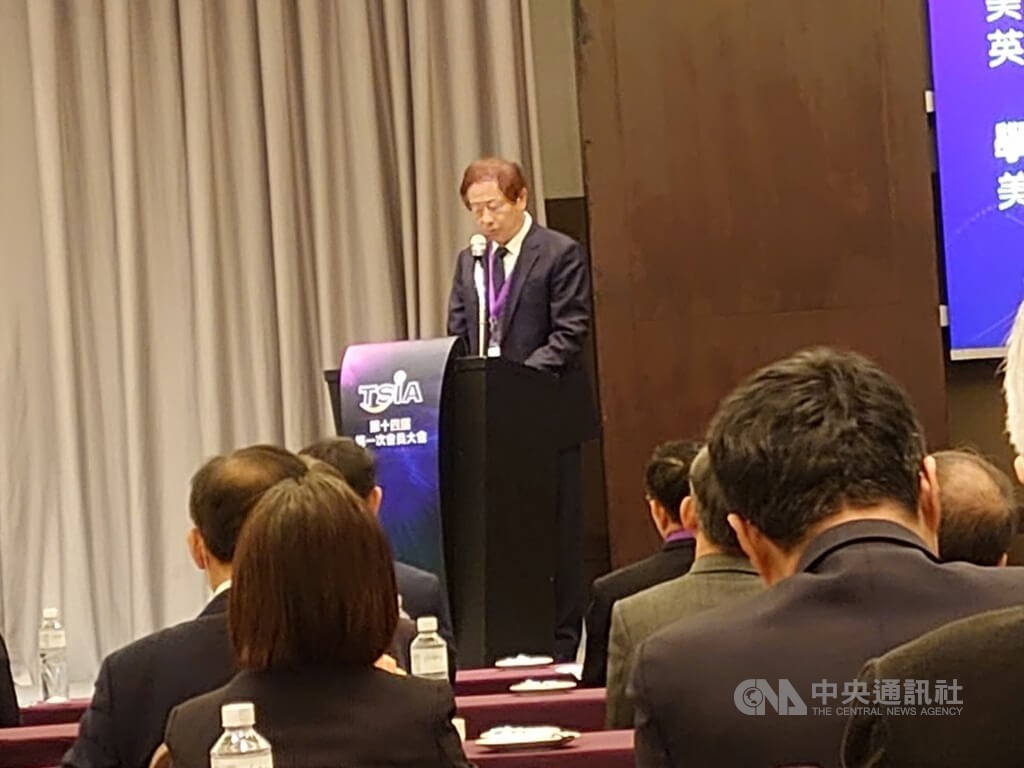 Hsinchu, March 30 (CNA) Taiwan Semiconductor Manufacturing Co. (TSMC) chairman Mark Liu (劉德音) on Thursday said certain supplementary restrictions and regulations in the United State's CHIPS and Science Act are "unacceptable" and could dissuade potential partners from applying for the grant.
The CHIPS (Creating Helpful Incentives to Produce Semiconductors) Act is a U.S. federal statute enacted on Aug. 9, 2022, designed to advance research and development of semiconductors in the U.S. to gain an edge over China in related fields.
To receive money from the CHIPS Act fund, chipmakers must agree not to expand capacity in "foreign countries of concern," such as China, for a decade and cannot engage in any joint research or licensing efforts with these countries involving sensitive technologies, according to rules by the U.S. Department of Commerce.
With the act about to start accepting applications from prospective partners, Liu said certain restrictions that come with the subsidies will put potential allies at a disadvantage.
However, he did not specify what those restrictions are.
Liu made the statement at a Taiwan Semiconductor Industry Association members' assembly held Thursday.
Liu explained that further negotiations will have to be held with the U.S. so that the operations of Taiwanese companies like TSMC will not be adversely effected, but will instead enjoy a partnership that benefits Taiwan and the U.S.
The worsening U.S.-China relations in 2022, Russia's war on Ukraine, and Taiwan-China tensions have created many uncertainties in the global assembly line, Liu said.
However, Taiwan's semiconductor industry continues to excel, with total sales last year growing 18.5 percent year-on-year to hit US$162.3 billion.
However, in order for Taiwan to retain its advantage over the long term, more funding and resources need to be poured into basic science research and prospective studies, Liu added.
Taiwan should also develop key technologies to ensure that it can produce upstream semiconductor equipment and advanced materials, to cement its leading position in the semiconductor industry, he said.