ASE's plant in Kaohsiung selected as WEF 'lighthouse factory'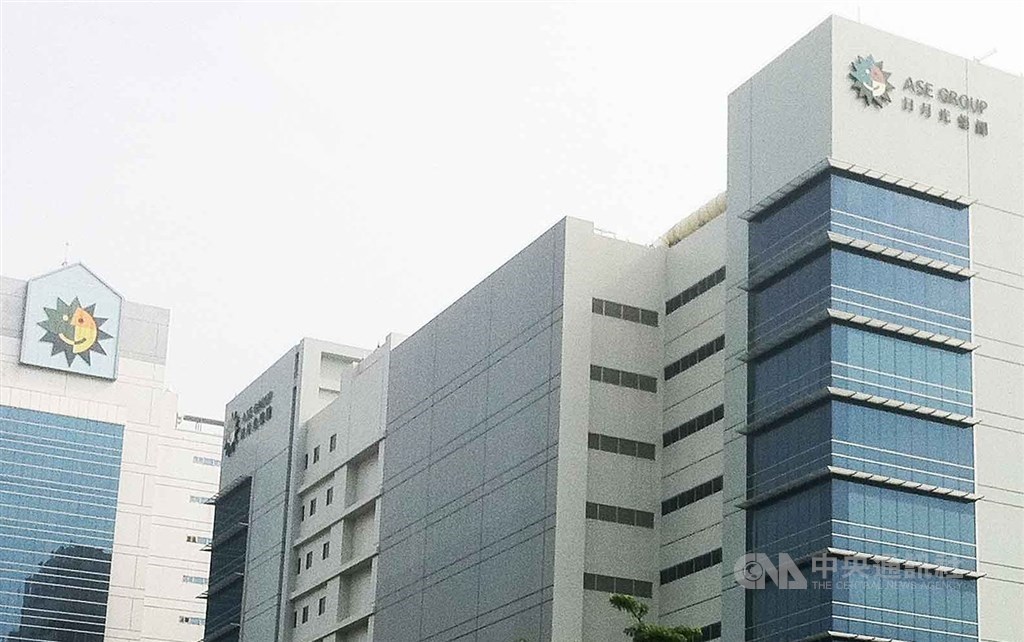 Taipei, Jan. 14 (CNA) A high-end IC packaging and testing plant in Kaohsiung owned by Advanced Semiconductor Engineering, Inc., a 100-percent-owned subsidiary of ASE Technology Holding Co., has been selected as a "lighthouse factory" by the World Economic Forum (WEF).
In a statement, ASE said on Saturday that the Kaohsiung bumping plant had been included by the WEF in the organization's Global Lighthouse Network (GLN), a community of manufacturing sites and value chains that are leaders in the adoption of Fourth Industrial Revolution (4IR) technologies. Bumping refers to a process in semiconductor manufacturing where "bumps" are formed on wafers before they are diced into individual chips.
According to ASE, by adopting artificial intelligence (AI)-enabled processes, the Kaohsiung plant's production has risen by 67 percent, while the order lead time has been cut by 39 percent.
The Kaohsiung factory is one of 18 GLN sites announced by the WEF on Jan. 13, joining the ranks of 132 leading manufacturers in the world, said ASE.
In 2018, the WEF and consulting firm McKinsey started the first lighthouse network list, recognizing nine manufacturing plants in a survey of the digital transformation of more than 1,000 factories.
The term "lighthouse factories" refers to production plants that have adopted fourth industrial revolution technologies, including AI and the Internet of Things (IoT) in their daily operations.
ASE said the increasing complexity of semiconductor chip manufacturing processes amid market disruptions in supply and demand had created unprecedented challenges to the Kaohsiung bumping factory.
While in a bumping operation, there are more than 100 process steps compared with traditional IC packaging operations, ASE strategically planned and deployed 4IR technologies across its operations to streamline the manufacturing processes and optimize production, the company said.
"By integrating 4IR technologies into their operations, Lighthouse companies are achieving double-digit impact on throughput, costs, and lead times," Francisco Betti, head of the WEF's Shaping the Future of Advanced Manufacturing and Value Chains, said in the statement.
"In this next chapter of the Fourth Industrial Revolution, they are setting the pace across industries. Lighthouses are demonstrating how to scale advanced technologies across entire manufacturing networks and beyond towards suppliers and customers or new functions, such as procurement, logistics, and research and development," Betti said.
ASE is currently the largest IC packaging and testing services provider in the world. In addition to Advanced Semiconductor, ASE also owns Siliconware Precision Industries Co., Ltd., which it acquired in 2016 and brought into its corporate umbrella.
According to ASE, the company is providing innovative packaging and system-in-package (SIP) solutions to meet growth momentum across a broad range of end markets, including 5G, automotive electronics and high performance computing (HPC) devices.