Hon Hai mass produced ICs for use in EVs scheduled for 2023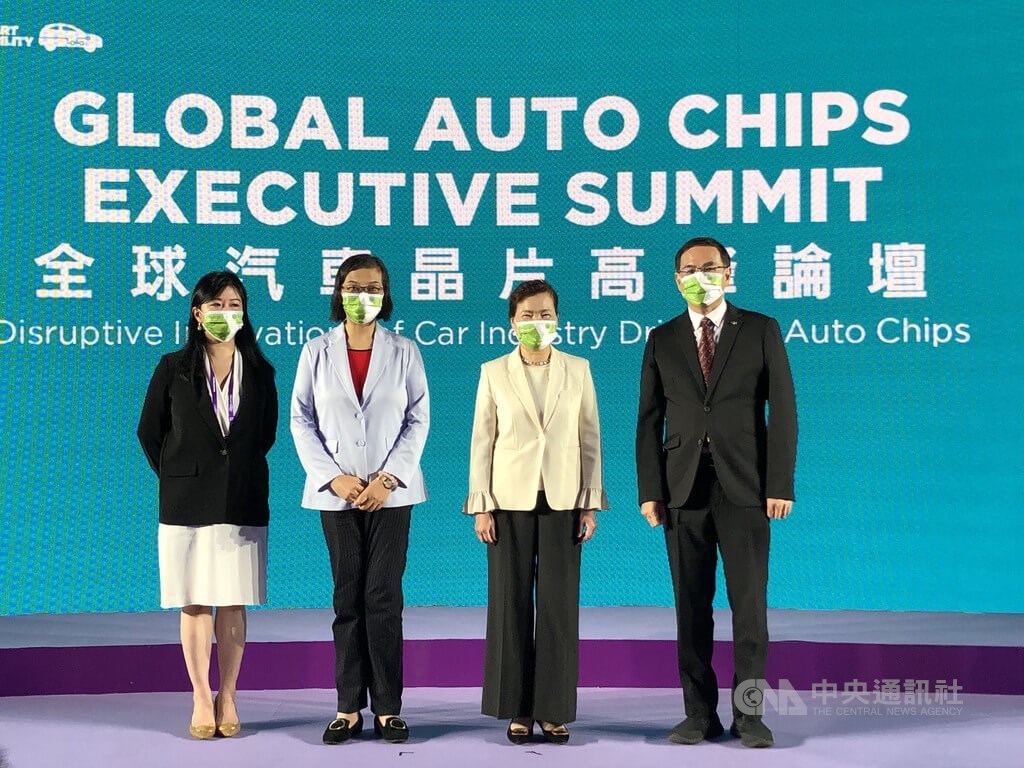 Taipei, Sept. 14 (CNA) Taiwan-based manufacturing giant Hon Hai Precision Industry Co. said Wednesday that the company will mass produce semiconductors for use in electric vehicles (EV) next year.
Hon Hai recently successfully rolled out self-developed silicon carbide (SiC) chips for the first time, Chen Wei-ming (陳偉銘), head of Hon Hai's S (semiconductor) sub-business group, told reporters on the sidelines of SEMICON Taiwan 2022, an annual international trade fair for the semiconductor technology sector.
The SiC ICs are currently being assessed for auto use certification and are scheduled to enter mass production next year, Chen said.
Hon Hai, also known as Foxconn on the global market, will officially unveil the new SiC chips on Hon Hai Tech Day which is Oct. 18, Chen said, adding that a six-inch wafer fab located in Hsinchu will be in charge of chip production based on the company's client plans.
In August 2021, Hon Hai bought the six-inch fab for NT$2.52 billion (US$81.29 million) from Macronix International Co., a leading memory chipmaker in Taiwan. The plant is run by Hon Hai subsidiary Hon Young Semiconductor Corp.
SiC chips, which are one of the so-called third generation semiconductors Hon Hai has been pursuing, are expected to boost the company's efforts at developing EVs.
They are also part of the manufacturer's "3 plus 3" initiative aimed at transforming itself from a pure contract electronics maker into a firm which integrates hardware and software strengths to diversify its product mix.
The "3 plus 3" initiative refers to three emerging industries -- EVs, robotics and digital health care -- that are being developed through the application of artificial intelligence, semiconductor and communication technologies.
As for Hon Hai's semiconductor investments in China, Chen said an IC packaging and testing plant in Qingdao, Shandong Province is operating smoothly and its products are seeking certification with wafer level packaging in focus.
The Qingdao plant provides services for logic and memory ICs and its clients largely come from Taiwan and China, he said.
In India, Hon Hai and Mumbai-based multinational Vedanta Ltd. have signed an agreement to set up a joint venture to produce semiconductors in Gujarat, the home state of Indian Prime Minister Narendra Modi.
On his twitter page, Modi praised the accord, saying the agreement "is an important step accelerating India's semi-conductor manufacturing ambitions."
After mass production of SiC chips in 2023, Hon Hai also plans to mass produce microcontroller units for car use, OPA LiDAR (optical phased array for light detection and ranging) for self-driving, and SiC power modules for inverters in vehicles in 2024, Chen said.
In his speech at a SEMICON Taiwan forum, Chen said as Taiwan has built a solid foundation in information and communications technology and the semiconductor industry, the country is looking to play a key role in global EV development.