Taiwan start-ups shine at SelectUSA Tech competition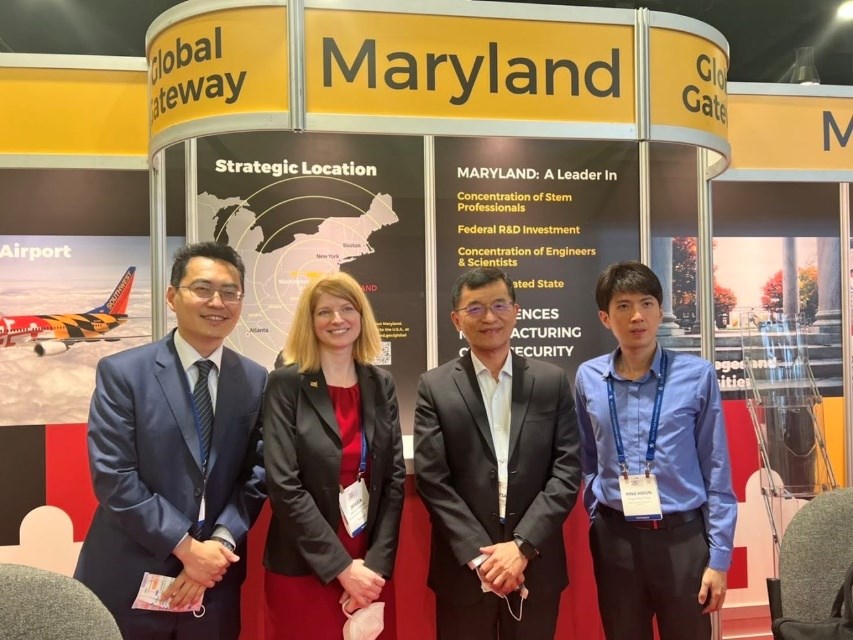 Taipei, July 2 (CNA) Two Taiwan start-ups won top prizes at the SelectUSA Tech competition in Maryland late last month, while a third one took second prize, the Ministry of Economic Affairs (MOEA) said Saturday.
A total of 14 start-ups from Taiwan competed in seven major categories against 100 finalists from around the world in SelectUSA Tech, which was part of the 2022 SelectUSA Investment Summit held June 26-29, the ministry said in statement.
Among the 14 Taiwanese contenders, Astron MedTech, which was established by Taiwan Accelerator Plus (TAcc+), won in the MedTech Software category, while Lydsec Digital Technology Co. took the top prize in the Cybersecurity category, the MOEA said.
The third winning Taiwanese start-up was CancerFree Biotec, which snagged second prize in the MedTech Software category, the MOEA said, listing the other four major competition categories as CleanTech, eCommerce & Retail Tech, FinTech, and Other.
Meanwhile, during the SelectUSA summit, Ho Chin-tsang (何晉滄), director general of the MOEA's Small and Medium Enterprise Administration, met with Jessica Reynolds, director of Maryland's commerce department, to discuss setting up a start-up exchange platform between Taiwan and the American state, the ministry said.
Ho and Reynolds agreed that Taiwan's Startup Terrace village in New Taipei, the Asia New Bay Area 5G AIoT Innovation Park in Kaohsiung, and TAcc+ will work with innovation accelerators in Maryland to help more start-ups.
After the SelectUSA Summit, Ho and representatives of 23 Taiwanese start-ups were invited by the American Institute in Taiwan (AIT) to visit Silicon Valley to seek potential investors, as part of an effort to boost the visibility of Taiwanese start-ups in the U.S. market, the MOEA said.
The Taiwanese start-up representatives also attended a NextGen Telecom roundtable hosted by the AIT, the de facto American embassy in Taiwan, according to the MOEA.
The SelectUSA Summit, an annual event sponsored by the U.S. Department of Commerce, focuses on facilitating job-creating investments in the U.S.
This year, Kung Ming-hsin (龔明鑫), head of Taiwan's National Development Council (NDC), led a 41-member delegation to the meeting, with an eye on increasing exchanges in the tech sector, in particular in the fields of semiconductors, artificial intelligence, telecoms, and space exploration.
As part of the summit, the SelectUSA Tech attracts new technology firms and investors from around the world, and this year, start-ups from Hungary, the Netherlands, Israel, and Portugal were among the top winners.