Hon Hai's EV venture in talks with potential European, Indian partners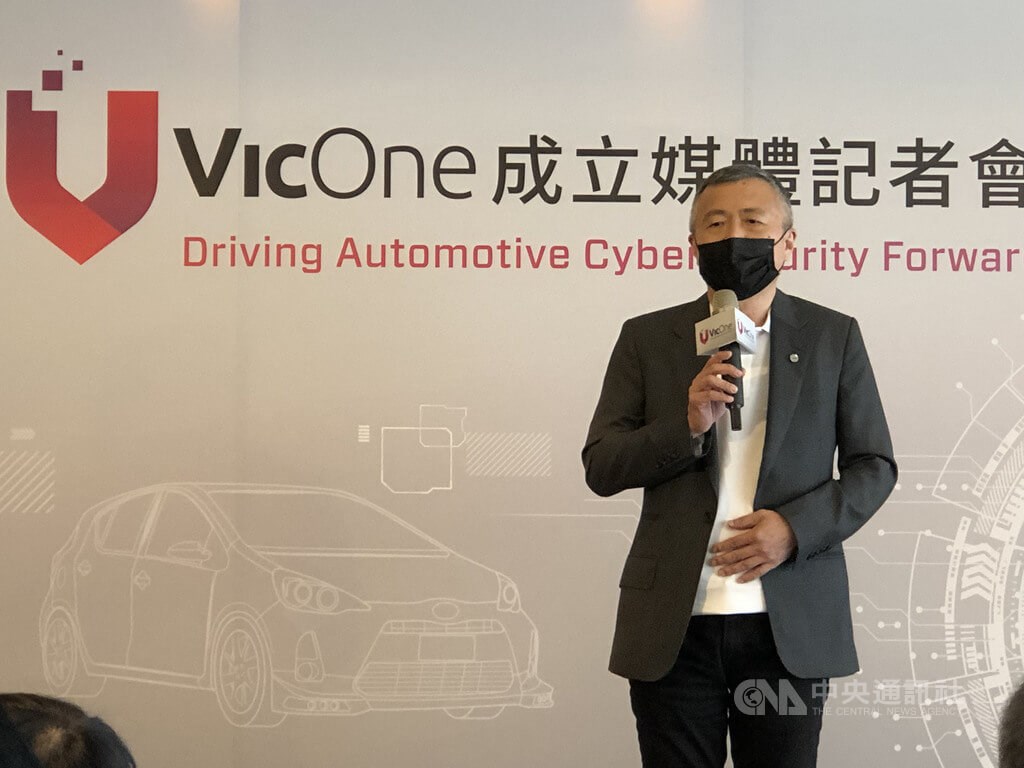 Taipei, May 4 (CNA) Jack Cheng (鄭顯聰), chief executive officer of Hon Hai Precision Industry Co.'s MIH Consortium electric vehicle development platform, said Wednesday that the alliance had opened talks with carmakers in Europe and India for possible cooperation.
According to Cheng, the negotiations were part of MIH's efforts to extend its international reach in light of the fact that the EV open platform had attracted many companies worldwide to join it.
Cheng said he hoped the talks with potential European partners would yield concrete results later this year.
In addition, Cheng said the consortium had also continued talks in China over expanding a so-called "electric vehicle alliance".
The MIH Consortium, which originated from the MIH electric vehicle open platform, was initiated by Hua-Chuang Automobile Information Technical Center Co., a subsidiary of Taiwanese car maker Yulon Group.
Hon Hai, the world's largest contract electronics maker, formed a joint venture with Hua-Chuang in February 2020, called Foxtron Vehicle Technologies Co, in a move designed to strengthen the platform, according to the company.
Hon Hai has expressed an ambition to build the platform into the "Android of the electric car industry.
So far, a total of 2,343 hardware and software developers from 64 countries and regions in the world have joined the consortium, according to the alliance's website.
On Wednesday, VicOne joined the consortium.
The firm was set up by multinational cyber security solution provider Trend Micro Inc. to supply cyber security solutions for electric vehicles.
According to Cheng, VicOne will develop certification for the "zero trust" concept, referring to a network security philosophy that means no one inside or outside the network should be trusted unless their identification has been thoroughly checked.
By including VicOne, Cheng said, the consortium is expected to speed up the pace for the alliance in innovations and build an EV ecosystem, while the presence of VicOne is also expected to help the consortium's Taiwanese partners meet cyber security demand in the world market.
While the consortium is looking into new partners, Cheng said the group is scheduled to showcase in October its development of power systems, electrical energy, cyber security, and Advanced Driver Assistance Systems.
In terms of battery development, Cheng said, the consortium has an Energy Storage System task force, which is comprised of Hon Hai and other battery suppliers.
In addition to VicOne, which is headquartered in Taiwan, the members include U.S.-based truck brand Lordstown Motors, American software giant Microsoft Corp., U.S. EV maker Fisker Inc., Thailand's state-owned oil supplier PTT Public Co., Taiwan-based electric motor supplier TECO Electric & Machinery Co., South Korea's automotive cybersecurity solution provider Autocrypt Co., and South Africa-based electric car battery and self-driving startup Mazibuko Motor Co.
In recent years, Hon Hai has made EVs a central element of its efforts to expand beyond a pure contract manufacturing business.
Hon Hai unveiled three self-developed EV prototypes -- the Model E passenger car, the Model C sports utility vehicle, and the Model T electric bus -- under the MIH Consortium in October 2021.
The company has started the electric bus supplies to Kaohsiung based on the Model T prototype since March.