NTU team devises pig farming methods to reduce pollution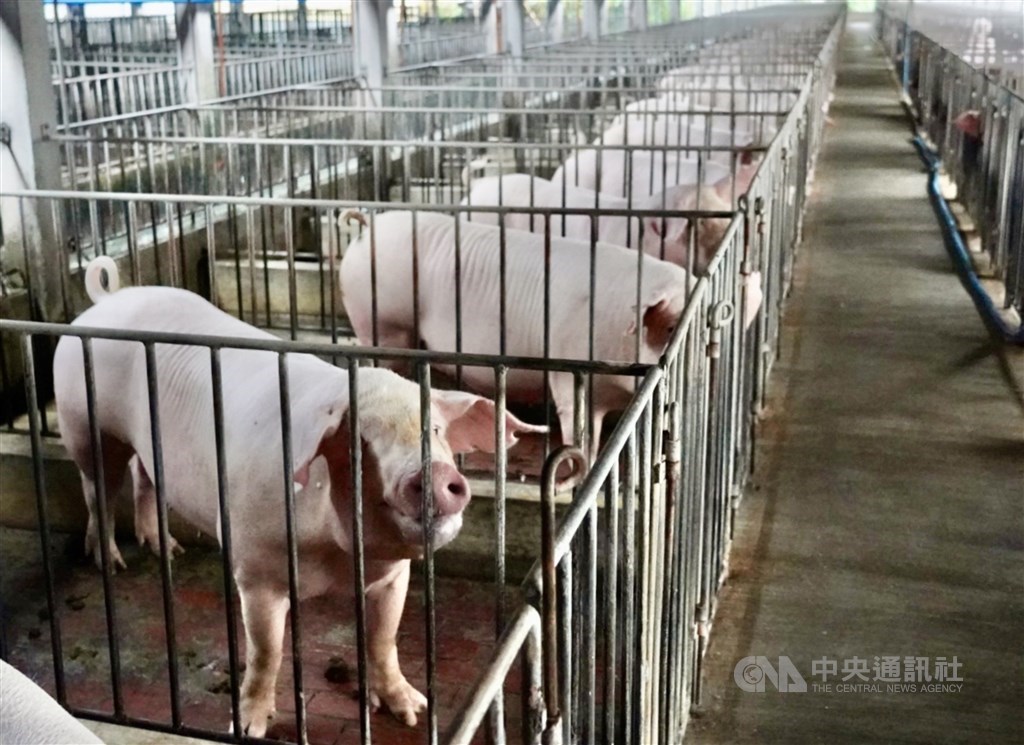 Taipei, Oct. 13 (CNA) A team of professors at National Taiwan University (NTU) said Wednesday that they have come up with a series of innovative measures to cut pollution on pig farms and increase profits.
Under a four-year project sponsored by the Ministry of Science and Technology (MOST), the professors said, they have succeed in devising a system that maximizes nutrition, reduces pollution, and improves waste disposal, all of which will eventually boost profits for pig farmers.
"Taiwanese are really good at raising pigs, but environmental pollution in that business is a thorny issue," said one the team members Shih-torng Ding (丁詩同), NTU Dean of Academic Affairs and Professor of Animal Science and Technology, at press conference.
While the annual output of the domestic pig farming industry averages NT$70 billion (US$249.11 million), local communities have to deal with foul odors and the discharge of waste water from nearby pig farms, Ding said.
To address the first of those two issues, the NTU team decided during the project to decrease the amount of protein in swine feed and replace it with other amino acids, which reduced the odor of the pigs' stool without compromising their nutrition, he said.
In tackling the second problem, the team devised equipment for waste water disposal and a facility for biodesulfurization of pig waste, Ding said.
Meanwhile, the team also determined that with the use of sensors and camera equipment, farmers can monitor the temperature, humidity and environmental pH on their farms, as well the weight, height and girth of their pigs, he said.
This allows for adjustments to the pigs' feed and better care of their health, Ding said, citing the findings on the NTU team's four-year pig-raising project.
Those innovations have been applied on some hog farms in Tainan, Yulin and Yilan, in the hope of helping farmers improve their pig-raising methods to increase their production and profits, Ding said.
According to NTU Professor Chen Ming-ju (陳明汝), the team has also developed an antimicrobial agent, in the form of a probiotic powder, which can be added to pig feed to reduce intestinal bacteria and improve the quality of pork.
The antimicrobial agent can also help speed the growth of pigs, allowing them to reach the target of 120 kilograms in five and a half months instead of six, which will translate into a 5 percent increase in profit for pig farmers, she said.
In Taiwan, pork consumption averages more than 30 kg per person each year.