Hon Hai expects lighthouse factories to grow to 20 this year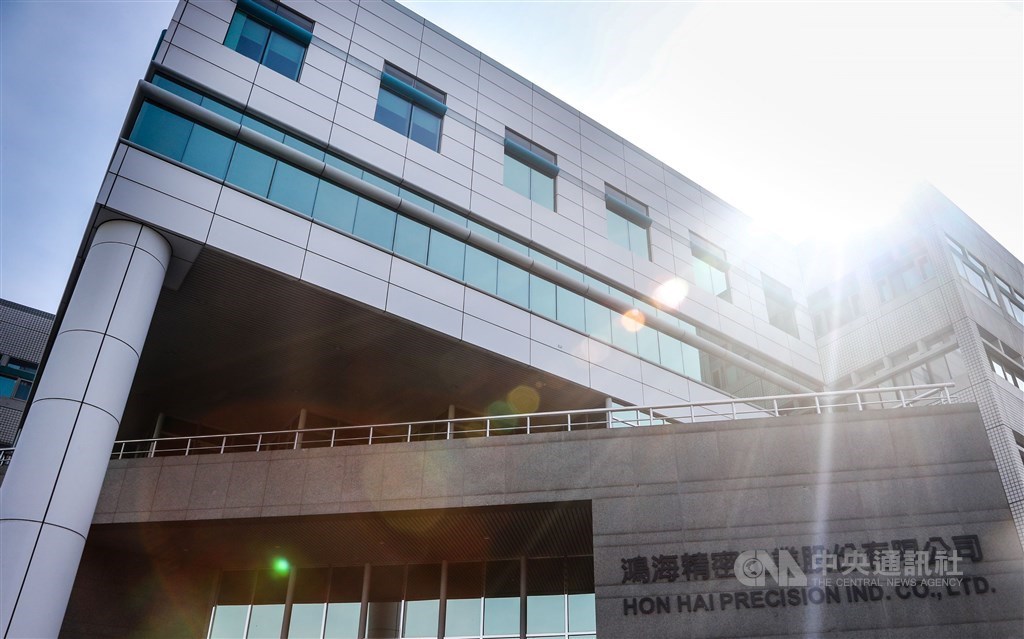 Taipei, June 23 (CNA) Hon Hai Precision Industry Co., the world's largest contract consumer electronics manufacturer, expects the number of its "lighthouse" factories to grow to 20 worldwide in 2021.
In the virtual Forum on Tech Supply Chain Partnership held on Tuesday, Hon Hai Vice Chairman Jay Lee (李傑) said the lighthouse factories will apply smart know-how to help the company develop sustainably and strengthen its manufacturing capabilities.
While Lee did not mention how many lighthouse factories Hon Hai, known as Foxconn internationally, runs currently, local media said it had 10 of them as of the end of last year.
In 2018, the World Economic Forum and consulting firm McKinsey recognized nine manufacturing facilities from a survey of more than 1,000 as "lighthouse" factories for their digital transformation.
The term refers to production plants that have adopted what are being described as "fourth industrial revolution" or "Industry 4.0" technologies such as artificial intelligence (AI) and the Internet of Things (IoT) in their daily operations.
Because of COVID-19, Lee said, the global supply chain has been faced with manpower shortages and disruptions in component supplies, but emerging technologies used by lighthouse factories such as AI, IoT, smart systems, and digital systems could help ease the problems.
Lee said automation can do what human beings do not want to do; smart systems can do well what human beings are unable to do well; and digital systems can analyze data to help human beings devise good strategies.
A lighthouse, Lee said, can help Hon Hai cut its labor force by 92 percent, raise productivity by 30 percent and lower inventory cycles by 15 percent.
The technologies applied by a lighthouse factory can also help the company handle logistics and production capacity issues and predict uncertainties it could face, Lee said.
On Tuesday, Hon Hai shares closed unchanged at NT$108.50 (US$3.88) on the Taiwan Stock Exchange, and its market capitalization of NT$1.5 trillion became the second highest on the market, beating out IC designer MediaTek Inc.
MediaTek Inc. lost 1.63 percent to end at NT$903.00, giving it a market cap of NT$1.43 trillion, down NT$23.85 billion from a session earlier.
Contract chipmaker Taiwan Semiconductor Manufacturing Co. remained the most heavily weighted stock in the local market with market capitalization of NT$14.98 trillion.