CORONAVIRUS
/
Taiwan's Medigen says it has submitted EUA request for COVID-19 vaccine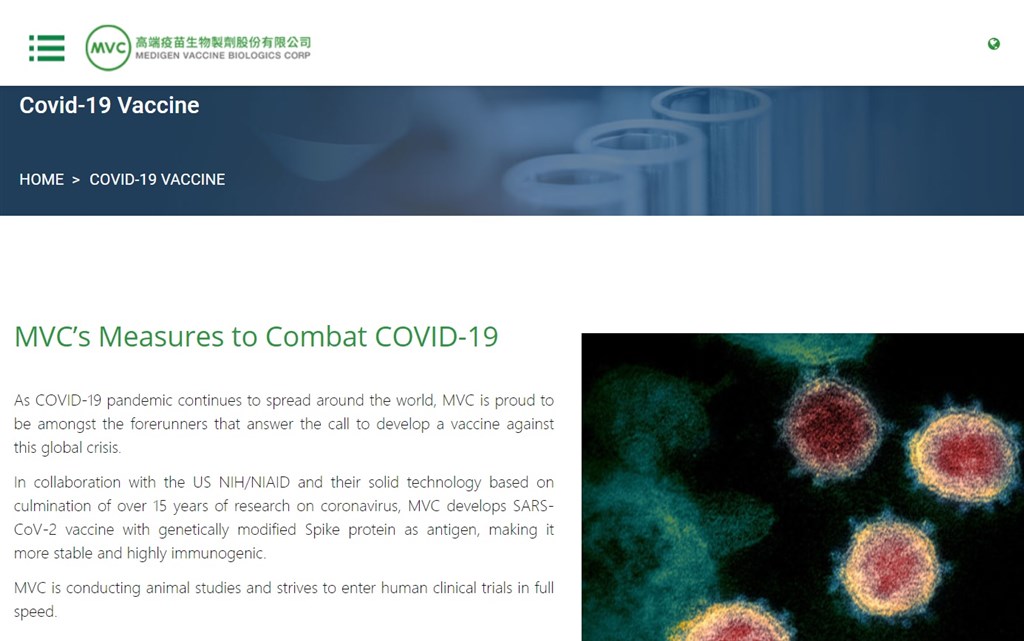 Taipei, June 15 (CNA) Medigen Vaccine Biologics Corp., a Taiwan-based biopharmaceutical company, said Tuesday that it has filed an application with the Ministry of Health and Welfare for Emergency Use Authorization (EUA) of its COVID-19 vaccine.
In a statement released late Tuesday, the company announced that it had formally submitted a request for EUA, and said it was also hoping to arrange Phase 3 clinical trials with the goal of having the vaccine recognized internationally.
Wu Shou-mei (吳秀梅), director of Taiwan's Food and Drug Administration (FDA), confirmed receipt of the application in a call with reporters later that evening.
The FDA is planning to compare Medigen's trial data with that of an ongoing study of AstraZeneca vaccine recipients, in an EUA review beginning in early July at the soonest, Wu said.
Medigen's announcement came just five days after the company unblinded the results of its Phase 2 clinical trials, which it said raised no major safety concerns, and which produced preliminary data that was generally well-received.
According to FDA guidelines, EUA reviews for local COVID-19 vaccines will be based on an approach called immunobridging, which uses immune responses measured in clinical trial participants to infer the vaccine's overall level of protection.
This approach - which Health Minister Chen Shih-chung (陳時中) admitted last week has not been used by any other country as the basis for granting an EUA - is largely driven by the fact that no Taiwanese vaccines have begun the larger Phase 3 trials that are typically used to determine efficacy.
In order to be approved, participants from the Medigen trial must show neutralizing antibody potency levels equal to those from an ongoing study of 200 recipients of the AstraZeneca vaccine in Taoyuan, the FDA has said.
Taiwan's government has signed contracts to purchase 5 million doses of the Medigen vaccine and another 5 million doses from United Biomedical Inc., which is reportedly close to finishing its own Phase 2 trials.
The government has also signed contracts to purchase nearly 20 million vaccines from abroad, including 5.05 million doses of Moderna, 10 million of AstraZeneca, and 4.76 million doses of unspecified brands through COVAX.
To date, it has taken delivery of around 2.1 million doses of the AZ and Moderna vaccines, of which 1.24 million were AZ vaccine doses donated by Japan earlier this month.
As of Monday, a total of 855,125 vaccine doses had been administered in Taiwan, which has a population of 23.5 million.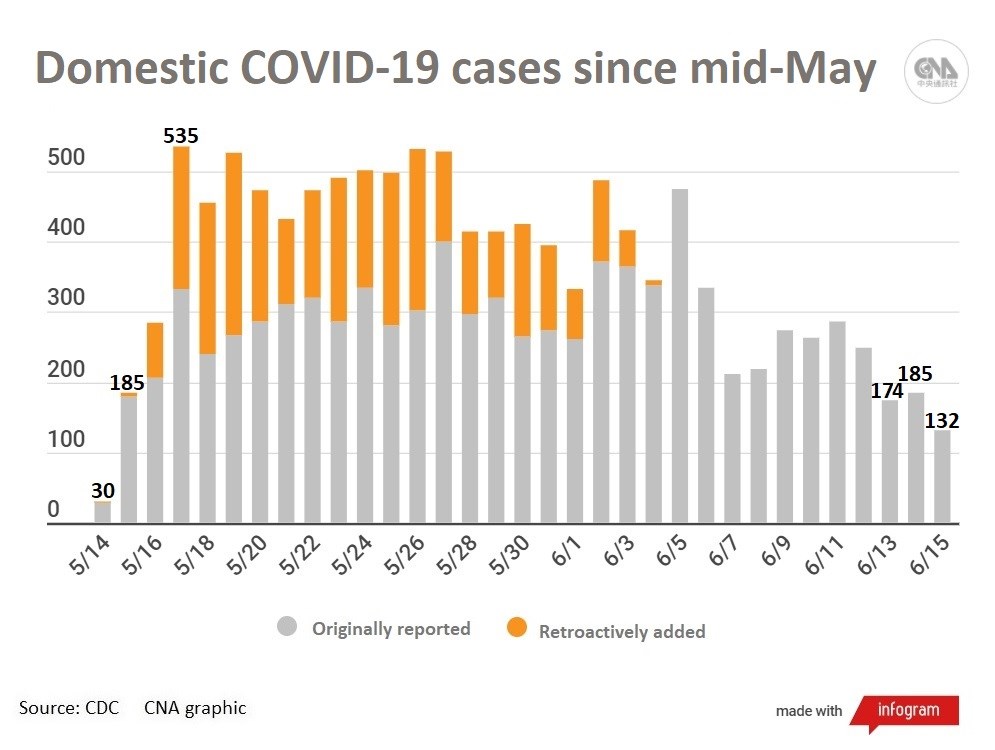 View All